Quote:
I disagree. If you're cutting weight and using an illegal substance that gives you an advantage over your opponent, it's cheating imo.

I never get these dopers, what are you trying to achieve here. . He likely thought he wasn't going to get caught which really makes you wonder how many times it's happened in the past.
You think it matters i dont. That is perfectly okay.
But
What kind of advantage did it give him over Anderson?? All it did was help him make weight. And since it was a short notice fight and he was retired it is understandable.
It doesn't make his performance any better come fight time. Taking something like Drostanolone might actually be a negative impact for fighting since it might make it harder to get your bodies water weight back after the weigh ins. (Though this is just pure speculation on my part.)
And Anderson is a MW so he didnt have to cut nearly as much weight as Bonnar.
I take it you consider Nick Diaz a cheater too??? It would only be right after all. Pot could potentially help Nick Diaz eat healthy foods when he must. It could help him get a good nights rest thus healing his muscles and mind. It can help him mentally take a load off after a hard days of training. All of these things improve his performance come fight time. So using your logic Nick Diaz is a cheater.
Personally i would never call Nick Diaz a cheater even if smoking pot MIGHT help his overall performance. As long as he does not go in to training or the fight stoned that is (I cant imagine any benefits doing that lol). Joe Rogan actually agreed that Pot is a performance enhancer.
Anyway.. if you dont want to answer all that its okay.
Im not trying to change your opinion.
I have no feelings towards your opinions whether its agreeing with me or disagreeing with me.
It can be used to come into the fight very heavy, you could be huge and come down in weight easily, doing it honestly drains you...it becomes a risk-reward type thing. I dont think this is what Bonner is up to though, he just couldnt make weight.
Quote:
It can be used to come into the fight very heavy, you could be huge and come down in weight easily, doing it honestly drains you...it becomes a risk-reward type thing. I dont think this is what Bonner is up to though, he just couldnt make weight.
Thats not really how it works.
Its helps cut water weight. If you are really heavy then water weight wont be enough. And IF you are very heavy and you cut purely water weight especially using Drostanolone. Chances are you are going to be taken to the hospital before you ever step in to the octagon.
+
We all imagined Bonnar to be much bigger then Anderson and Anderson to be faster. If they had a full training camp then everything would have been exactly the same. Bonnar would make weight and be the bigger guy while Anderson would be a little smaller.
So he basically just did what he had to do to make weight since it was a short notice fight and he was retired. (I see no problem there. Anyway that is my opinion and i am going to sleep. No one is going to make me care about something just because they care about it.)
Also I was actually surprised at how close they were in size. I expected Bonnar to be alot bigger then Anderson but he wasnt.
let the roiders roid.

their own fault if they get caught.

better yet, make roids legal... then everyone can get some and it's all good and even. :P
---

Fedor, Mir, Lytle, Serra, Hendo, Chuck, Minowaman, Maynard, Forrest, Hunt
Pickett, Cerrone, Matt Brown, Bisping, Weidman, Barnett, Lawler


Drostanolone isn't just a weight-cuting steroid. It's derived from DHT and is highly androgenic & will give you a massiv increase in power/endurance, especially when cutting alot of weight. So IMO it's more likely that he took it to retain his strength while cutting all that weight rather than just as a weight-cutting susbstance.

You have to have experience with these things to know how they work, Drostanolone isn't strictly a diuretic & should 100% be considered cheating.

You can't compare hormones like this to weed or sleeping-pills or any other borderline "cheating" substances that happen to be banned in competition. Drostanolone is alot closer to testosteron than any of those other things.


Drostanolone is baciscly the same ting as DHT. This is what you can read on wiki about DHT:

In men, approximately 5% of testosterone undergoes 5α-reduction to form the more potent androgen, dihydrotestosterone. DHT has approximately three times greater affinity for androgen receptors than testosterone and has 15-30 times greater affinity than adrenal androgens.[1] During embryogenesis DHT has an essential role in the formation of the male external genitalia, while in the adult DHT acts as the primary androgen in the prostate and in hair follicles.
---
Bantamweight
Join Date: Apr 2012
Posts: 615
Quote:
Whatever, excuses, excuses, excuses. These are banned substances per Wadda. That means you do not do them at effin all, no matter what reason you may have!

Honestly, I am starting to think the only guys not juicing are the out of shape fighters. IE, Roy Nelson, BJ Penn, Tim Sylvia, etc. The rest are cycling off correctly or have not been randomly tested.
I agree. Clean at fight night and clean at training is not the same. Most manage most times to handle their levels so that they are clean at fight night.
I think the most fair for everyone was to allow certain substances that are fairly safe. Seing for example BJ Penn being ground and pounded nearly unconcious by someone with unnatural physical advantages does not look nice at all.
There isn't a steroid on this planet that doesn't increase performance. But leave it to the best poster on this board to go on a long-winded rant about how it wasn't cheating.
---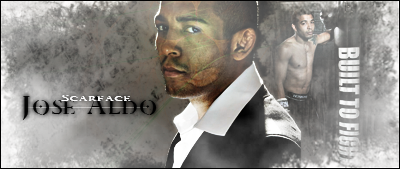 I would like to add that it now appears that a large contingency of super star athletes are using some form of PED or illegal substance. It's almost a norm now or perhaps it's always been around. Since the screening is a lot more stringent athletes are subjected to more tests and thus are a red flagged.

Every sport except for golf has experienced these issues or maybe curling and race car driving...hahha. You get the picture though.

It's too bad really. As one person use to say...cheaters never prosper.
---
Marcus Aurelius: Tell me again, Maximus, why are we here?
Maximus: For the glory of the
Empire, sire.
Baked, not fried... the healthy choice.
Amateur
Join Date: May 2010
Posts: 115
Can't see how people can still defend this guy. His last big fight (The Griffin rematch) he also tested positive. Who knows how many other times he has been using and beat the test.

I dont think you can read a few sentences on wikipedia and then try and tell people how this steroid works. UFC needs to be more strict with these punishments.
Currently Active Users Viewing This Thread: 1

(0 members and 1 guests)
Posting Rules

You may post new threads

You may post replies

You may not post attachments

You may not edit your posts

---

HTML code is Off

---