View Poll Results

: Hardest weight class in the UFC

Heavyweight
1
2.13%
Light Heavyweight
4
8.51%
Middleweight
1
2.13%
Welterweight
25
53.19%
Lightweight
16
34.04%
Featherweight
0
0%
Bantamweight
0
0%
Flyweight
0
0%
Voters: 47. You may not vote on this poll
LW easily, hell you could honestly see anyone in the top 15 holding that belt by this time next year and that in itself is a statement.
---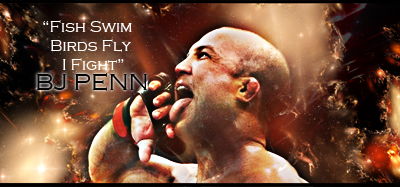 "If you get hit and it hurts hit him back you not knocked out yet."-Joe Doerksen
The Toxic Terrors (FFL)
Demetrious Johnson*Eduardo Dantas*Emanuel Newton*Will Brooks*Michael Page
Welterweight for sure, such a staked division
---
Dan 'THE OUTLAW' Hardy
Mauricio 'SHOGUN' Rua
Alexander 'THE MAULER' Gustafsson
Brad 'ONE PUNCH' Pickett
John 'THE HITMAN' Hathaway
Frankie 'THE ANSWER' Edgar


welterweight is insanely stacked, they got a solid top 10, if not 15, a ridiculous and ever changing top 5 with guys who have been there for ages, and to top that, one of the greatest fighters to ever walk the planet holding the belt. (still ranking him at top 2 P4P with Silva, I'll be convinced by JJ once he goes through someone relentlessly assaulting his lead leg)

but welterweight is ridiculous, Fitch, Kos and GSP for the "old guard", Condit, Diaz, Kampman, Hendricks, McDonald, Ellenberger for the contender and potential contender list.

Then you get all the likes of Hardy, Maia, Akiyama (who went down to WW didn't he? is it official?), the occasional BJ and whatnot who you can never count out.

It has been stacked for years already, but during the last 2/3 years, it's sweating talent from all pores.
I'm going with welterweight, but LW is really stacked too. Weakest divisions are HW and Fw imo.
---
mad props: Toxic
I went with lightweight, but if any of the top 3 heavyweights at the moment are fighting Im more excited than ever.
---
HW: Alistair "THE DEMOLITION MAN" Overeem
LHW: Machida - Hendo
MW: Bisping - Vitor - Cung Le
WW: Nick Diaz - Condit
LW: Nate Diaz - Maynard - Thomson
FW: Jose Aldo - Cub - Conor Mcgregor
BW: Miguel Angel Torres - Pickett
FLY: Uncle Creepy
MMA Fanatic
Join Date: Nov 2012
Posts: 3
Quote:
LW easily, hell you could honestly see anyone in the top 15 holding that belt by this time next year and that in itself is a statement.
That could also mean the opposite, that there are no fighter that are really talented in LW. The question you should ask yourself before using that as your argument is how would Henderson, Melendez and Diaz do against GSP for example in a catchweight fight?
Or the ultimate question to ask yourself to decide which weightclass that is most stacked would be to ask yourself how would LW top10 for example do against WW top10 in catchweight fights and so on for every division.
I would say LHW, since the top10 is really stacked and Jon Jones are really talented and basicly got the perfect genetic conditions for the weight class.
You can't count out a division just because a guy like Jon Jones dominates it.
---
Last edited by Dirtey; 11-04-2012 at

12:22 PM

.
Quote:
LW easily, hell you could honestly see anyone in the top 15 holding that belt by this time next year and that in itself is a statement.
No, not really.
After Bendo, Maynard, Nate, Cowboy, and Pettis it's really not that great, there's some good fights that can be put on but guys like Melvin Guillard, Joe Lauzon, and especially Jim Miller, considering Ben, Nate, and Gray all mauled him are not capable of holding the title. That division has been overrated for quite some time and it's only got worse with Frankie leaving.
---
2013 VIP FFL Champion
THE DRAGON RIDES AGAIN - 12/20/14
Machida - Alves - Cruz - JDS - Weidman - Condit - Pettis - Edgar - Cowboy - Dodson - Okami
Welterweight is the most stacked. GSP has been dominant but fights at the top of that division not involving GSP are a coin flip.
---
Favourite Fighter

Renato Sobral

Always appreciating the fine workings of Sakara, Almeida, Gonzaga
Join Date: Jun 2009
Posts: 20,667
WW or LHW.
---
-Always Supporting-
Dustin Poirier - Michelle Waterson - Frankie Edgar - Diaz Bro's - Claudia Gadelha - Demian Maia - Jessica Eye
-Old Favorites-
Miesha Tate - Urijah Faber - Chuck Liddell - Georges St. Pierre
Flyweight
Join Date: Nov 2011
Posts: 404
I gotta go with Welterweight though lightweight and middleweight I'd say are about equally as hard.
Currently Active Users Viewing This Thread: 1

(0 members and 1 guests)
Posting Rules

You may post new threads

You may post replies

You may not post attachments

You may not edit your posts

---

HTML code is Off

---