View Poll Results

: Hardest weight class in the UFC

Heavyweight
1
2.13%
Light Heavyweight
4
8.51%
Middleweight
1
2.13%
Welterweight
25
53.19%
Lightweight
16
34.04%
Featherweight
0
0%
Bantamweight
0
0%
Flyweight
0
0%
Voters: 47. You may not vote on this poll
Hardest weight class in the UFC?
---
By hardest I mean, which weight class do you believe is the hardest to fight in due to the talent.

For example personally I don't find anything under LW particularly stacked in terms of talent. For me I'd have to go LHW with HW being a close second.

What do you all think?
Welterweight, Top Ten slots in LHW and HW can come by default, MW you get one win and you can be in the top five. Welterweight the top ten is insanely competitive with guys that have been there for years and most of those fights are close.
I'd have to go with lightweight.
---
Diaz..Edgar.. Cormier.. Cain.. Mir.. Overeem.. Jon Jones
I'd go with Welterweight.

GSP, Condit, Diaz, Fitch, Kos, Hendricks, McDonald, Maia...
---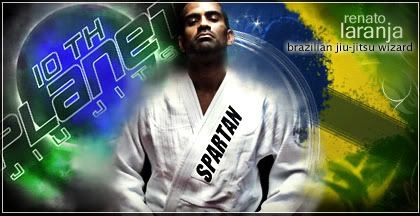 "You have a big word for a guy who don't have a gi right now." - Renato Laranja
Bantamweight
Join Date: Mar 2009
Location: Ottawa
Posts: 937
WW for sure. Most divs have some good talent, but compare the 5-10th ranked fighters at WW to most of the other divs, and you see how much better it is right away.
Join Date: Oct 2009
Location: UK... Where the sun never shines.
Posts: 11,557
LW for me. That division is literally stacked from top 20 and up.
LW is pretty damn stacked and there are still some top 10 and top 20 guys who are not with the UFC yet.
---
Rookie Hammer Squad 2015
Frankie Edgar - Dominick Cruz - Jorge Masvidal - Cat Zingano - Holly Holm
Featherweight
Join Date: Apr 2012
Posts: 1,444
The wider the base, the taller the peak. LW and WW have the largest talent-pools, and therefore the most elite competitors.

MW has a one of a kind freak of nature at the top, but behind him it gets pretty shallow.
Bantamweight.

Between Cruz, Barao, Faber, Bowles, Mayday, Wineland, Pickett, and Jorgensen, I don't think I've seen a bad fight from any of them and match them all up and it's gonna be a hell of a fight, even though Bowles has vanished off the face of the earth since the Faber mauling.

The most competitive weight class by far, was even better when they had Mighty Mouse, Benavidez, and Torres.
---
2013 VIP FFL Champion
THE DRAGON RIDES AGAIN - 12/20/14
Machida - Alves - Cruz - JDS - Weidman - Condit - Pettis - Edgar - Cowboy - Dodson - Okami
Currently Active Users Viewing This Thread: 1

(0 members and 1 guests)
Posting Rules

You may post new threads

You may post replies

You may not post attachments

You may not edit your posts

---

HTML code is Off

---