Quote:
Originally Posted by
Canadian Psycho
View Post
Actually, it is. The OP ended his rant with, 'I know many of you illegally stream the event, but I have morals and actually buy everything I watch...' He therefore brought payment into the equation. A natural and entirely valid reaction to his final point would be, 'If you don't like it, don't pay for it'.
I didn't read the original post in awhile. Fair enough.
Still not a good thread contribution imho.
And it feels like a money grab from the UFC. But as someone else stated in here, it's a chance I suppose to showcase some local fighters.
Super Heavyweight

Join Date: Sep 2008
Posts: 4,364
There are lots of ways to legally watch the UFC if you don't feel it is worth the full PPV value.

You can get together with buddies that chip in(make them bring the beer and snacks or a few bucks).

Go to a restaurant/bar that is showing the fights. Sure it still costs a bit but no more then if you were to just go there when there aren't fights on(unless they charge cover).

The whole argument that a PPV card isn't worth $60 is valid. The argument that a PPV card isn't worth watching is pretty hard to prove unless you are one of those guys that is only willing to watch it by yourself in your own home.

I honestly agree that this card after the main and co-main fights is on the weaker side but those fights alone make the card worth watching, you just have to find a cheaper way of doing it.
I like the FX prelims better than most of the main card. Card is still solid either way just the placement of fights seems a little odd.
---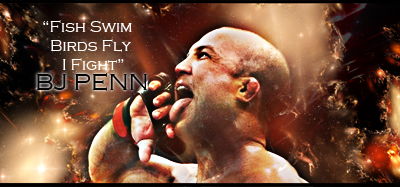 "If you get hit and it hurts hit him back you not knocked out yet."-Joe Doerksen
The Toxic Terrors (FFL)
Demetrious Johnson*Eduardo Dantas*Emanuel Newton*Will Brooks*Michael Page
Quote:
Solid card but the two main events are where it's at. You know neither of them will disappoint. Well, unless your a Condit fan.
Why you gotta be like that breh???
---
2013 VIP FFL Champion
THE DRAGON RIDES AGAIN - 12/20/14
Machida - Alves - Cruz - JDS - Weidman - Condit - Pettis - Edgar - Cowboy - Dodson - Okami
Quote:
I get what the Ufc is doing. They have thier cash cow with GSP so they don't need to put alot of big names etc.. But I was just looking over some of the fights on the main card and they don't even make sense.

How is Lawlor still getting a Pay per View Main Card??? He has lost 3 of his last 5 fights.

Nick Ring Vs CP??? Really.. Thats's a total mismatch

Mark Hominick...Love the guy But He's been getting beat down like a street whore his last 3 fights... No way he should be on a Main card.. I mean No way... Most people get cut after 3 straight losses.. He gets a main card Pay-Per-View????

So basically We only get 2 good fights
GSP v Condit
Martin V Hendricks

I know alot of you stream the fights illegaly, but I have morales and actually pay for everything I watch....
Strong post.
My morales is particularly low after a hard day of work.
---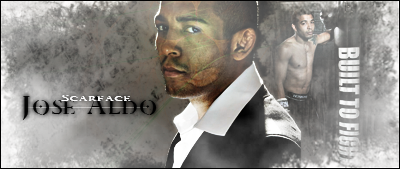 Yes, any fight that doesn't have a big name fighter on it is a weak fight on a weak card!
The best fights are from the fighters that nobody knows or are fighting for their spot in the UFC.
Carmont/Lawlor. Carmont is an exciting prospect who is itching to rise up in the rankings. I look for him to put on a great performance. Lawlor, he's lost 3 or his last 5, and despite winning 2 of his last 3, he has to feel a sense of urgency to keep his job. If/when he loses, he's going down swinging. I look for him to fight like his life depends on it, cuz it may. Overall, I look for that fight to be very good.
Ring/Philippou. Ring has won 3 or his 4 UFC appearances. Costa has won 4 of his 5 fights. Both very talented prospects who deserve a chance to become known. I see this fight being exciting as both fighters should feel the need to become better well known.
Hominick/Garza. Mark has lost his last 3. Pablo has lost 2 in a row. Both fighters have to go batshit crazy and make this fight exciting. Win or lose, these know they have to put on a show or they are in danger of receiving their walking papers. And both fighters can be exciting fighters. This fight should be a barn burner.
Sure, there are only 2, maybe 3 name fighters on this card, but you're an idiot if you use that as evidence as the card being weak.
Quote:

\ 0

I know alot of you stream the fights illegaly, but I have morales and actually pay for everything I watch....
Hey man, my morale is pretty high and I don't pay for anything I watch.
---


Join Date: Jul 2012
Location: Glasgow
Posts: 16,154
I'm usually very positive, and the rest of the year is a complete killer, but I'm in agreeance that this card isn't the greatest. We were spoiled with the Brazil card so I think that we're left out a little with this one.

Being a Diaz fan, even the main event sucks to me as it's basically in place of my most anticipated fight ever.

Menjivar, Stout, Cote, Carmont and Kampmann are by far my highlight fighters in this, and the only ones that even remotley spark my interest. I don't think the fights are as well lined up for excitment. We're going to see a lot of mid to low level grappling and technical but non-impactful striking the whole way through, while in Brazil we got elite BJJ and brawlers littered through the card, so I think that will tell the tale of this one.

On the bright side, the sooner we get through it, the sooner we get Bendo/Diaz, TUF finales and JDS/Cain 2.
---
Then don't buy it, don't stream it, do what i do for all "meh" cards ... Watch at the bar.

Although the main and co main alone are good enough me to consider buying it. I mean yeah the rest of the card is garbage, but really compared to most of the crap that's been served up as main event this year, at least it's an exciting one. I loves me some gsp and condit is a tough tough dude.
Currently Active Users Viewing This Thread: 1

(0 members and 1 guests)
Posting Rules

You may post new threads

You may post replies

You may not post attachments

You may not edit your posts

---

HTML code is Off

---