Quote:
Originally Posted by
Canadian Psycho
View Post
Still... Randleman > Riddle
All day, everyday ..
Anyone know if what matt said was that bad?
Quote:
randleman would clown riddle, riddles pretty goofy and randleman dropped fedor on his head!! no way in hell could riddle ever, EVER do that. Sure hes had some questionable losses but dont forget he was ufc HW champ at a time and i think this would be a great comeback fight, one more to shut riddle up (that annoying dude frome tuf)
See below
Quote:
The things you mentioned happened 8 and 13 years ago, Randleman isn't even a shell of his former self anymore.
That is the truth.
Quote:
still better than an below average middleweight turned welterweight
Sadly, no. Thing is Randlemann was a decent wrestler but his biggest asset was always the fact that man was a freakish athlete even by today's standards in a time when others just plain were not. He wasn't a great fighter EVER he was a great athlete but with that stripped away by a lack of motivation and age the truth is he is a far less skilled fighter than even Riddle. The fact Riddle two weight classes down might make it a competitive fight though.
---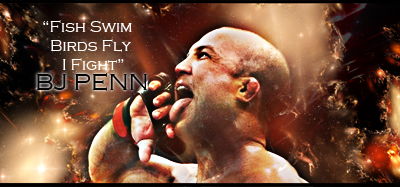 "If you get hit and it hurts hit him back you not knocked out yet."-Joe Doerksen
The Toxic Terrors (FFL)
Demetrious Johnson*Eduardo Dantas*Emanuel Newton*Will Brooks*Michael Page
the gauntlet has been thrown down!
where you at riddle?
---
JUST SCRAP
Lol if Randleman could actually make middleweight considering how hyped he is i might be interested in this fight. Good luck getting into the UFC though..
---
HW: Alistair "THE DEMOLITION MAN" Overeem
LHW: Machida - Hendo
MW: Bisping - Vitor - Cung Le
WW: Nick Diaz - Condit
LW: Nate Diaz - Maynard - Thomson
FW: Jose Aldo - Cub - Conor Mcgregor
BW: Miguel Angel Torres - Pickett
FLY: Uncle Creepy
Amateur
Join Date: Mar 2012
Posts: 185
Randleman belongs to the history books. I will always remember him for two things. The slam of Fedor and his KO victory over CroCop.
Other than that a UFC champion when the competion i HW was shite. And a sack full of losses.
I don't think he'd add much to the UFC, but he has a certain name value. And let's face it, Dana has brought in worse. I'd not be appalled were Randleman signed to a mini-contract.
Im down to watch it because i love thug pre hype. Cause then if they lose its 10x worse.
Banned
Join Date: Jun 2012
Location: Manchestoorrrrrrr
Posts: 1,469
I can't stand Riddle, like really can't stand the kid. Randleman is a dinosaur nowadays, but I'd love nothing more than to see him lay the smack down on Riddle.
Just because Randleman isn't good anymore, let's not pretend Riddle is any better. The kid shouldn't even be in the UFC. he barely beats D level competition, and when he gets a step up against C level competition, he loses and goes back to fighting D level fighters. His biggest win is against Damarques Johnson who let's face it, is an extremely inconsistent fighter who isn't even in the UFC anymore. It's funny how the UFC feeds Riddle unknown fighters after he gets beat. Why they keep giving him gimme fighters to keep him on their roster? I have no idea.

You can say Randleman isn't even a shadow of his former self, but I'd hardly put Riddle, the guy who wins split decisions against unknown lightweights, as a favorite.

That being said, I wouldn't care if this fight happened either way. Randleman would probably win an uninspiring decision.
---
Psalm 30:5 "For his anger endureth but a moment; in his favour is life: weeping may endure for a night, but joy cometh in the morning."

Top 3 Favorite Fighters
1. Chuck "The Iceman" Liddell
2. Glover Teixeira
3. Demian Maia
Currently Active Users Viewing This Thread: 1

(0 members and 1 guests)
Posting Rules

You may post new threads

You may post replies

You may not post attachments

You may not edit your posts

---

HTML code is Off

---