Tyrone Spong
---
not sure if there has been a topic on him and im sure most of us heard dana mention his name in the tuf vlog

but i thought he was worth a 2nd mention

he imo would be the most talented striker in the ufc along with anderson silva

if he was abit bigger he wouldve been k-1 champion at some stage. but in the striking world being a natural 205 is not ideal (not big enuff for k-1, too big for max)

spong was the only guy ive seen make my man nathan corbett look human in the last 5-6 years (fight was declared a no contest but corbett was absolutely robbed)

anyone seen/heard of how his grappling is?

if its any good this guy could be a champion
---
Favourite Fighters
Anderson Silva
Mark Hunt
Bisping
Fedor
Machida
Pettis
Aldo
McGregor
'John' Wayne Parr
Nathan 'Carnage' Corbett
Bruce Lee
Tyrone Spong's First MMA Fight!
---
Didn't see this posted so i thought i would throw it up. Against a can, yes, but just think of the possibilities with Spong being only 27! Anyway couldnt get an embedded copy but here it is, fightnext should be trusted enough.
http://fightnext.com/video/7G9GXW3DY...rtlett--WSOF-1
Enjoy!
---
HW: Alistair "THE DEMOLITION MAN" Overeem
LHW: Machida - Hendo
MW: Bisping - Vitor - Cung Le
WW: Nick Diaz - Condit
LW: Nate Diaz - Maynard - Thomson
FW: Jose Aldo - Cub - Conor Mcgregor
BW: Miguel Angel Torres - Pickett
FLY: Uncle Creepy
I thought it was weird that Dana mentioned him before. He didn't even have 1 MMA fight yet at the time. Now he only has one against a no name opponent. Dude's an amazing kickboxer but that doesn't mean he'll be an amazing mixed martial artist. Wait till he has at least 3 fights before we hype him up.
---
Will make predictions for credits. Please, I'm so broke.
I can see Spong having some good wins in MMA, possibly in the UFC before long due to name value.

It's not like a pro wrestler or footballer dipping in MMA, Spong is a very good fighter who has been training with top MMArtists like Overeem and Evans for a while now.

The name of his game WILL be sprawl n brawl, he's with the right people to learn how to fend off grapplers, he's young and athletic. Notice his very wide stance at the start of his MMA debut.

If he wins his next few fights, he'll also carry massive fear factor. We all know he's no submission fighter, and his striking is advanced to the point that most MMA fighters will feel pressured to take him down. That fear and pressure will win Spong fights, because as soon as he defends one takedown or starts landing his strikes, most guys will wilt. Another advantage he has is sheer experience, the kid has many fights under his belt. In kickboxing yes, but the point is, he's very used to getting in the ring and fighting, many crossover athletes do not have this.

We'll see though.
---
I rate Spong very highly. He is probably my favourite kickboxer and he seems like a really nice guy despite his vicious style and menacing look.

There has been increased exposure of him to MMA fans since he linked up with King Mo and then became Rashad's training partner/corner man. I would check out his fight with Overeem during the K-1 2010 GP. Overeem is of course regarded as one of the best strikers in MMA but Spong held his own despite being a much smaller man and he had a harder fight than Overeem earlier in the evening.

As far has his grappling, I haven't heard much about the quality of it but he has certainly surrounded himself with good coaches and training partners in Florida. He is relatively young but it will be a struggle for him to pick up wrestling to a high enough standard to deal with the likes of Phil Davis and Jon Jones (I would add Evans to that but I doubt they would fight each other).

A few more wins outside of the UFC and I expect him to get the call. If he is able to get his grappling to even mediocre level, there are plenty of exciting fights for him in the UFC.
---
Favourite Fighter

Renato Sobral

Always appreciating the fine workings of Sakara, Almeida, Gonzaga
Any K-1 level fighter will destroy most MMA fighters in the striking department. That's the top of the food chain. Mirko was never a K-1 champion, but he was able to cross over utilizing the sprawl and brawl technique. Kongo or Pat Barry on the other hand were never on that level, but seemed to have adapted well in their MMA environment; mid tiered at best. If they experienced success then it can happen. It's funny you got decorated wrestlers who have shoddy striking, and elite strikers who are learning the grappling game still. Reminds me of the 90's. I think it's almost impossible to do multiple disciplines at that level. It would take a seriously gifted athlete who is immune to injury. IE: NCAA champ, K-1 champ, Abu Dabi champ.

Training with The Reem, Vitor, King Mo, and Rashad, can only help. I think he's like Shogun though...too many wars even though he's only 27. He has like what 76 fights + 1 MMA. He needs to fight someone like Phil Davis or Lil Nog to see where he's at on the ground. Once he's threatened with the takedowns it may shake up his game. Otherwise he has the most CRISP striking in the LHW division.
---
Marcus Aurelius: Tell me again, Maximus, why are we here?
Maximus: For the glory of the
Empire, sire.
Baked, not fried... the healthy choice.
Thanks....
Wow... I feel bad for that guy..Damn!!!!
Spong made his debut last night, truth be told he looked alright for a guy making his debut. He didn't look like a prodigy but he stayed relatively composed picked his shots, his movement looked good but he did learn that the kicks he was throwing early would eventually leave him off balance ad he stopped throwing so many later in the round. No real grappling in the fight to see though. Still more questions than answers.
---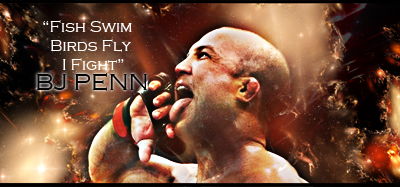 "If you get hit and it hurts hit him back you not knocked out yet."-Joe Doerksen
The Toxic Terrors (FFL)
Demetrious Johnson*Eduardo Dantas*Emanuel Newton*Will Brooks*Michael Page
This is what the gym looks like when you have the amateurs/pros sparring with newcomers that only have a year or so experience under their belt.

Man his striking is super crisp. It's scary. He landed a wide array of shots and that last where he feinted a right cross then actually threw it a second later was a thing of beauty.

left hook liver shot
leg kick
high kick
flying knee
combos
right cross to the body
His reflexes was cat like.

That was definitely a K-1 clinic.
---
Marcus Aurelius: Tell me again, Maximus, why are we here?
Maximus: For the glory of the
Empire, sire.
Baked, not fried... the healthy choice.
Currently Active Users Viewing This Thread: 1

(0 members and 1 guests)
Posting Rules

You may post new threads

You may post replies

You may not post attachments

You may not edit your posts

---

HTML code is Off

---