Quote:
On thing I'm unclear on is the matching clause itself. Just because Bellator matches a contract, is the fighter obligated to take Bellator over the other? Or is it up to the fighter to choose?
The fighter is obligated to take the Bellator offer if they don't waive the clause or they have to sit out the matching period unless of course Bellator doesn't want to or can't match the offer.
Sent from my iPhone using VS Free
---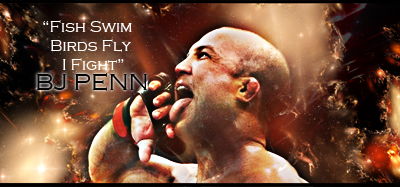 "If you get hit and it hurts hit him back you not knocked out yet."-Joe Doerksen
The Toxic Terrors (FFL)
Demetrious Johnson*Eduardo Dantas*Emanuel Newton*Will Brooks*Michael Page
Amateur
Join Date: Jan 2008
Posts: 173
Quote:
Where in the world are you getting this awful information? Showtime has a tight hold on Gil and they are not letting him go to UFC, that has been and still is the reason why he is currently STUCK in SF. It's not his choice.
Gil did not choose Jorge Masvidal as his opponent, Strikeforce said the winner of KJ vs Jorge would get the title shot. Gil had nothing to do with it. Calling Masvidal a Kimbo flunkie is just trolling. So much face palm in your post.
Here's the most recent one,
http://www.mmamania.com/2008/09/29/r...s-move-to-ufc/
He'll turn it down, just you wait and see but hay just in case your impatient.
http://www.themmanews.com/gilbert-me...ited-about-it/
0 interest to leave strike force.
You seem to be putting an awful lot of words in Gil's mouth. To interpret that as ducking would require some extreme bias. I don't know if I'm allowed to call you a moron so I'll say you are being moronic.
Quote:
I'm hyped to see Eddie out. Gilbert M. is likely begging scott coker to have uncle dana hire eddie so he doesn't have to fight him.

Kinda like how He ducked him Bjorn offered to co promote before.
Gilbert has been calling Eddie out for years. You are very innacurate here.
---
_RIVALS TOP 10

ANDERSON "THE SPIDER" SILVA
JAKE SHIELDS
NICK DIAZ
EDDIE ALVAREZ
JUNIOR "CIGANO" DOS SANTOS
GILBERT MELENDEZ
MAMED "THE CANNIBAL" KHALIDOV
HECTOR "SHANGO" LOMBARD
CAIN VELASQUEZ
GEGARD "THE DREAM CATCHER" MOUSASI

Currently Active Users Viewing This Thread: 1

(0 members and 1 guests)
Posting Rules

You may post new threads

You may post replies

You may not post attachments

You may not edit your posts

---

HTML code is Off

---