Who is a fighter that if they improved one skill could be an elite fighter?
---
Saw this question elsewhere and was curious on your thoughts?

Guillard can use some damn BJJ defense and he'd certainly fare better. Same with Stann if he can get some decent wrestling in.
Flyweight
Join Date: Jan 2007
Posts: 286
Interesting question. Nick Diaz and wrestling is the first thing that comes to mind. Although I'm not sure it's possible to be an elite wrestler with his style of fighting.
I'll go with the big five divisions

If Joe Lauzon were more durable, and had better defensive game he could very well be a LW champion. I actually think that he's like Shogun where I can see him beating everyone in the top ten but also losing to everyone in the top ten.

Another guy is Jake Ellenberger, if he had better top control and/or cardio he could be elite. Really if he drops down to 155 and loses his excess muscle I think he could win the belt.

If Michael Bisping learned BJJ and used it he could be undefeated at this point. I think a big reason he'll never be champion is his game is so limited and predictable.

Phil Davis needs to learn boxing badly as he has all the other tools to be successful.

Roy Nelson's biggest issue is that he's so slow. He has great cardio but his handspeed, footwork, and wrestling would all need work.
Frank Mir - wrestling
Shane Carwin - striking (Hits hard but isn't technically good)
Chael Sonnen - BJJ
Demian Maia - striking
Jon Fitch - striking
Erik Silva - wrestling
Clay Guida - striking
---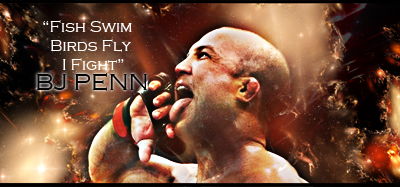 "If you get hit and it hurts hit him back you not knocked out yet."-Joe Doerksen
The Toxic Terrors (FFL)
Demetrious Johnson*Eduardo Dantas*Emanuel Newton*Will Brooks*Michael Page
MMA Fanatic
Join Date: Oct 2012
Posts: 12
BJ Penn.. all he needs is cardio. Most skilled fighter. To me he's top 5 p4p, if he could actually get/stay in shape.
Quote:
Originally Posted by
BlackManRising
View Post
BJ Penn.. all he needs is cardio. Most skilled fighter. To me he's top 5 p4p, if he could actually get/stay in shape.
It's true, but cardio isn't really a skill. It's more about genetics, training, and will power. He's never really had issues with conditioning at 155. His best performance was against Diego Sanchez for all five rounds and we all know he's a cardio freak. At 170lbs he gasses out badly.
Maia is definitely a good one, but I'll go with Phil Davis. If Phil's striking was above average he could challenge the throne. Unfortunately I do not believe he possesses the necessary skills to do so not even in another three to five years. By then there will be new upcoming fighters with more complete skill sets entering the organization.
Oh Brock...I don't think there will ever be a rookie that can do what he did. He was able to overcome the experience disparity by sheer RAW POWER. I still do not consider him a true MMA fighter, but he beat some pretty solid fighters with a ton of experience under their belts; Mir, Herring, Randy, and Carwin. In fact if Brock mastered only one (BJJ or striking) he could have been quite formidable. He already was with his grappling and rudimentary striking. An anomaly.
---
Marcus Aurelius: Tell me again, Maximus, why are we here?
Maximus: For the glory of the
Empire, sire.
Baked, not fried... the healthy choice.
Mousasi with defensive wrestling would wreck the LHW division.

Join Date: Apr 2010
Location: Following The Path To Jesus Set By His Disciple Vitor Belfort
Posts: 5,111
Struve and defense.
---
Currently Active Users Viewing This Thread: 1

(0 members and 1 guests)
Posting Rules

You may post new threads

You may post replies

You may not post attachments

You may not edit your posts

---

HTML code is Off

---