What's the most disrespectful/unsportsmanlike action done after the fight was stopped
---
This is kinda a two part question.

What is the most disrespectful/unsportsmanlike action done to a fighter after the fight was stopped, AND what is the most disrespectful/unsportsmanlike action done to a fighter after the final bell.

Paul Daley suckering Koshcheck certainly pops into my mind in terms of something happening after the final bell.

Rampage throwing those unnessessary bombs onto Wandy when the fight was pretty much over is another that comes to mind.


What do you all think?
What was that one fight with Jason McDonald, where he clearly hit him repeatedly after the bell??? That was pretty bad.
Not entirely sure to be honest. I'm certainly more of the 'casual' viewer compared to the posters on this forum. Though hopefully someone with more insight could chime in. I'm curious to know now myself.
Quote:
MMAWeekly: So you fight, and you have to go to the hospital and get checked out. What the heck happened at the hospital man?

Riggs: Lets clear things up here. Everyone keeps saying that he knocked me out at the hospital. Thatís bullshit.

MMAWeekly: You go to the hospital, take us through this entire situation. You were getting checked out or what? What happened?

Riggs: I was just getting my hands checked out from beating his head so many times. They separated us at the hospital because he keeps talking crap, just going back and forth. He wonít shut up.

MMAWeekly: Were you in the waiting room, or where you actually in a room?

Riggs: We were like going to get a room, and like he is always popping off, talking smack. I go down toward his end of the hospital to find a doctor so he could watch me pee in a cup for the boxing commission, and he comes talking smack. Iím like, go back to the WEC. Youíre bush league. You just got beat up. Thatís two in a row. Youíre out. I was just standing around talking sh#t to him. He was like, thatís it, and comes out of his room. I had my hands down. He starts coming up to me. I just never in a million years thought heíd throw a punch. He threw a right hook and hit me right in the chin. I mean it hit me right on the button. I seriously canít say that I was knocked out, but I kind of went down to a knee. Then we just fought and scrambled. I put him against the wall and just Thai clinched and started kneeing the sh#t out of him. His nose was bleeding. I kept kneeing him, and they broke us up. Thatís all that happened.

MMAWeekly: You had an IV in your arm while all of this was happening?

Riggs: Yea. I had an IV going. My blood was spraying everywhere. It was like a horror movie. Iím kneeing him and telling his brother, Iím like, come get your brother off of me. He was like, nothing I can do, man. No. His brother, that guy is an idiot, just hanging off his ball sack like a barnacle. I swear to God, I thought he was all for show. Nick Diaz is legitimately nuts. Heís crazy.

MMAWeekly: That is nuts.

Riggs: It was crazy man. Iíve never seen anything like it in my life. That guy is fricken nuts man. After that, he keeps jawing and talking more crap. Iím like, oh my God dude. I guess Cesar Gracie is telling everybody that we squared up and started throwing down and he knocked me unconscious, and we had to pay them to get him off me, or something like that. I donít know

MMAWeekly: Who stopped this thing because Iím sure the hospital is tripping?

Riggs: Yea. They were squealing. There was this fat lady going Waa, Waa. It was hilarious. This black security guard, a real big dude separated us.

MMAWeekly: That is unbelievable. Thatís nuts.

Riggs. Yea. It is nuts man.

MMAWeekly: You fight for three rounds and then you bang it out at the hospital?

Riggs: Yea. I was done. My hands hurt so bad. I hit him in the forehead too. I was tired of hitting him man. I had to hit him again and I was like I donít want to do it any more. He wasnít done. He wanted to go a couple of more man. He was getting his stitches. He was getting stitched up and he comes flying out there. God. Dude. That is so unprofessional. There is no way he should ever be allowed to fight back in the UFC. Thatís what I would say . . . I had never met him before this weekend, so I wasnít talking smack in any interviews and stuff like that. I see him down at the fights and he is like, are you going to make weight? Are you going to make weight this time? Iím like, you better f#%king hope not. Weíre just going back and forth. I never met him before in my life, and he starts talking crap right off the bat.

MMAWeekly: This entire week was crazy. I know you guys had words in the lobby, and then I know at the weigh-ins you were getting ready to step on the scales and you guys are just jawing back and forth.

Riggs: It was nuts. I was going upstairs. I was going upstairs to go take a pee. I look over and heís right in my face. I was like, here it goes. Iíve never been in a situation like that before. I mean unprovoked. I donít know man.

MMAWeekly: At the urinal, and he is staring you down?

Riggs: Yea. He was staring at my dong. I donít know what he was staring at. The guy is nuts. I hope I never see that guy again.

MMAWeekly: Diaz landed a nice shot on you in the first round, how hurt was you in that fight?

Riggs: I had just got stitches out of my eye before. I cut myself a few times before the fight, and he head-butted it and opened it up a little bit. Other than that, he didnít land too many punches.
I don't think anyone will top Nick Diaz after his loss to Joe Riggs.
I always thought Coleman celebrating after Shogun breaking his arm on the takedown was a bit classless. He celebrated as if he won a championship or a close fight.
Oh and Tank Abott mimicking his opponent who was having a seizure after getting KOed...that BY FAR was the worst. His fights were entertaining, but man is he trash. Vitor Belfort saved the day and gave him a taste of his own medicine.
---
Marcus Aurelius: Tell me again, Maximus, why are we here?
Maximus: For the glory of the
Empire, sire.
Baked, not fried... the healthy choice.
Quote:
I don't think anyone will top Nick Diaz after his loss to Joe Riggs.
LMAO... Great Story... Joe Riggs is a Dick... Was at a party about 8 years ago when he showed up drunk as hell in Scottsdale, AZ. Anyways He started knocking dudes out on the front lawn for fun...It took like 10 guys to get him and his buddy to leave. True story..
Mardquart attacking Almedia long after the fight was over because he got tapped. Then Renzo punting his face.

Sent from my Samsung Galaxy S3
---
Think. It Ain't Illegal Yet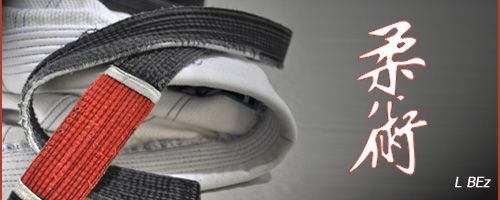 "Discipline Hurts Less Than Regret"
Probably John Salter jumping up and down like he had just pulled off an arm in guillotine one Rickson Gracie when Jason McDonald tore his knee up in a non-contact injury.

Worse than Mark Coleman because at least Mark Coleman caused the injury and deserved to celebrate for winning the fight.
---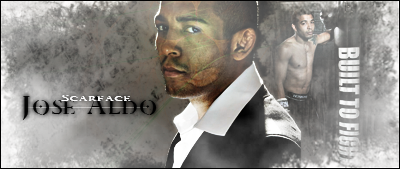 Forrest running from the cage after his loss to Anderson. Even more humiliating than the loss itself. You could hear his seconds sreaming: "Forrest, what the fuc|< ..."
[/QUOTE]UFC 100: Lesnar said he pulled the horseshoe out of Mir s ass and beat him over the head with it. Lesnar says he s gonna drink a *Coors* Light, because Bud Light won t pay him nothing, and he might even get on top of his wife tonight. WHOOOOO!!! What a heel! [/QUOTE]
Sir Brock Lesnar. A gentleman...
---
Last edited by Sportsman 2.0; 11-11-2012 at

01:02 AM

.
Currently Active Users Viewing This Thread: 1

(0 members and 1 guests)
Posting Rules

You may post new threads

You may post replies

You may not post attachments

You may not edit your posts

---

HTML code is Off

---