View Poll Results

: Your predictions

Patrick Cote VS
13
81.25%
Alessio Sakara
3
18.75%
Cyrille Diabate VS
8
50.00%
Chad Griggs
8
50.00%
John Makdessi VS
3
18.75%
Sam Stout
13
81.25%
Mark Bocek VS
7
43.75%
Rafael dos Anjos
7
43.75%
Antonio Carvalho VS
10
62.50%
Rodrigo Damm
5
31.25%
Azamat Gashimov VS
2
12.50%
Ivan Menjivar
12
75.00%
Darren Elkins VS
7
43.75%
Steven Siler
7
43.75%
John Maguire VS
9
56.25%
Matt Riddle
6
37.50%
Multiple Choice Poll. Voters: 16. You may not vote on this poll
Im stuck watching an old dude talk about ******* Soccer.

This sucks.
---
Banned
Join Date: Jun 2012
Location: Manchestoorrrrrrr
Posts: 1,469
Quote:
Why have i got some ESPN sport update show on right now????
ESPN is a real joke. I thought the UFC's contract with ESPN had expired like the other month, I was hoping for an announcement with Skysports or some thing.
Sticking with ESPN as their channel is really terrible business for the UK market. The coverage is just so awful.
And its not even current...
---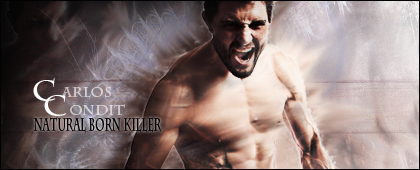 2012 FFL WINNER
CPL RECORDS
UFC 56-32-3 Strikeforce 10-4
It's an interval. I am having replays and ... Here we go again...
Quote:
Hey, I missed that. Maybe different trasmission here. Who got a broken arm?
Looks like Menjivar broke Gashimov's arm in a fight-winning armbar. I'm not sure - they blacked it out just before the replay got to that point. Judging by the audio of Rogan, if it's not broken, it's buggered up pretty good.
I'm watching on CTV Sportsnet
Featherweight
Join Date: Apr 2010
Posts: 1,191
At least 5 - 10 shots in a row to the back of the head.
Literally every single one of those shots was to the back of the head...lmfao
---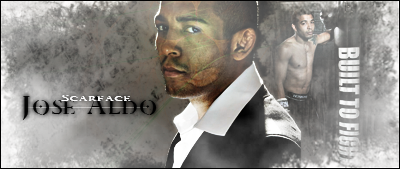 4 punches to the back of the head??
---
A dozen hammerfists directly to the back of the head... good job, ref. Idiot.
Was that like 10 hammerfists to the back of the head?
---
Anderson Silva ♔
Aldo - Dos Anjos - Mayday - Weidman - Machida - Jones
Currently Active Users Viewing This Thread: 1

(0 members and 1 guests)
Posting Rules

You may post new threads

You may post replies

You may not post attachments

You may not edit your posts

---

HTML code is Off

---