View Poll Results

: Your predictions

Patrick Cote VS
13
81.25%
Alessio Sakara
3
18.75%
Cyrille Diabate VS
8
50.00%
Chad Griggs
8
50.00%
John Makdessi VS
3
18.75%
Sam Stout
13
81.25%
Mark Bocek VS
7
43.75%
Rafael dos Anjos
7
43.75%
Antonio Carvalho VS
10
62.50%
Rodrigo Damm
5
31.25%
Azamat Gashimov VS
2
12.50%
Ivan Menjivar
12
75.00%
Darren Elkins VS
7
43.75%
Steven Siler
7
43.75%
John Maguire VS
9
56.25%
Matt Riddle
6
37.50%
Multiple Choice Poll. Voters: 16. You may not vote on this poll
MMA Fanatic
Join Date: Aug 2009
Posts: 38
Quote:
2 losses in a row, Sakara looked nervous as hell and once he was rocked he looked scared, the shots to the back of the head were not intentional it was a guy who was desperate not to let Cote recover. It was the right call but very disheartening to watch. Cote has been off since his knee surgury and I am not sure he is coming back, he looked good against Belcher but has looked progressively worse in his UFC fights since then Sakara should have been an easy fight for him and the fact he eneded up in trouble doesn't reflect well.
Great post, completely agree.
Quote:
Beat me to this. I just logged in to type the same thing.

I don't think Cote deserved to win this, but I certainly do think that Alessio deserved the loss and not a no contest.
It should be a no contest, you can't reward someone with a win because his opponent "deserved the loss", I'm convinced these decisions should be NC.
Sakkara was literally rocked less than 30 seconds earlier and likely was still shaking the cob webs. The call was the right one but people can't blame sakkkara because he likely didn't do it with malice but merely because he was in survival mode trying to finish and trying to clear his head all at once. I am usually pretty harsh on this stuff but when you consider the way the fight played out you need to realize that his head would have been far from screwed on right and add that to the fact the ref failed to react as well. The call had to made to maintain the standard but I think Sakkara deserves a little grace from the fans on this one.


Sent from my iPhone using VS Free
---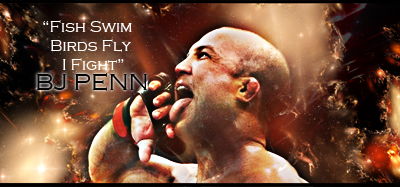 "If you get hit and it hurts hit him back you not knocked out yet."-Joe Doerksen
The Toxic Terrors (FFL)
Demetrious Johnson*Eduardo Dantas*Emanuel Newton*Will Brooks*Michael Page
It is pretty clear this should have been a disqualification. A no-contest would make no sense in this case.

The fouls caused the fight to be stopped. Cote was banged up pretty bad, probably concussed. No way he could continue.

When intentional fouls (he did the same thing over and over, that is not an accident like a kick in the groin) cause a fighter to be unable to continue, it is a DQ.

A no contest is only awarded if a fighter is unable to continue due to an accident (cut from a head butt is a good example).

If a no contest is awarded in this case it actually rewards Sakra and punishes Cote. Sakara does not get the loss on his record. Cote does not get his win bonus. So a no contest makes NO SENSE!
---
-------------------
Dan The Ju
-------------------
They were both badly rocked when the fouls occurred so I'd like to see a rematch to decide who should actually be fired.
Rematch I am okay with! No-contest, not at all!
---
-------------------
Dan The Ju
-------------------
Currently Active Users Viewing This Thread: 1

(0 members and 1 guests)
Posting Rules

You may post new threads

You may post replies

You may not post attachments

You may not edit your posts

---

HTML code is Off

---