The real reason guys turn down last minute replacement fights?
---
This kinda crossed my mind when reading that Kongo turned down the Nelson fight.

I think it's pretty widely speculated that a lot of MMA fighters are taking some form of PED/HGH/TRT etc, and while I'm certainly no expert (or even have mediocre knowledge) on banned substances, do you think a good number of guys turn down replacement fights due to getting caught in a drug test?

From the little knowledge I have, cycling certain substances is all about timing. I'd have to guess some of these guys simply weren't cycled properly when offered to be a replacement and didn't want to risk getting busted.

Think this is more the case then not? Or probably because of other reasons?

Sorry if his has been discussed before.
I think it can be a reason for turning down a fight but there are more reasons. Most fighters get out of shape when they don't have a fight scheduled, maybe there are private reasons, maybe he just doesn't want to fight or maybe he just started a cycle.

To be honest I expect every person in every sport that doesn't have regular testing to be on some sort of performance enhancer.
---
Rookie Hammer Squad 2015
Frankie Edgar - Dominick Cruz - Jorge Masvidal - Cat Zingano - Holly Holm
This is a good point and certainly a factor, but I'd say the particular opponent has the greater impact in the decision.
---
"Yeah, well, you know, that's just, like, your opinion, man."
Bantamweight
Join Date: Sep 2011
Posts: 561
I think it's a very real possibility (dodging testing).

It would be interesting if they started randomly testing fighters during downtime, during training camp, or especially if you turn down a fight. However that could become a problem for the UFC if a large number of these guys are using, and start testing positive.

There's no doubt in my mind that a lot of these guys have used at one point in their life. They are under a lot of pressure to win, the rewards for winning are huge, and they themselves (or the people around them) have know-how of how testing/cycling works, and so on.

That's my opinion on pretty much every professional sport to be honest.
I'd say cycles play a huge role to be honest.
---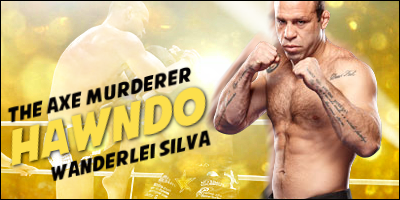 Thanks to Leakler for the sig
It could be that but a big thing I recall hearing that it's much harder to lock in proper sponsorship for last minute fights.
Well, the UFC says that don't punish fighters who lose after accepting short notice fights but the truth is that they will take that fight into account if they wanna cut you, or disregard the fact that you already accepted a short notice fight and badmouth you if you turn down the 2nd (thinking about Lyoto here).
---
McCall, Faber, Aldo, Nate, Nick, Lyoto, TBD, Hunt
Forever hanging in Anderson Silva nuts
Heavyweight

Join Date: Sep 2007
Posts: 3,705
I think other things play a larger factor than making sure they cycle properly. Lets use Kongo as the recent example...

He isn't in full fight shape, and he's going against a fighter who is very hard to finish, and has a great top game if he were to take Kongo down. UFC can say all they want about how Kongo wouldn't be punished in the rankings but the fact is that if Kongo lost, he would go down the rankings no matter if its a short notice fight or not.

It just doesn't make sense for any of the higher ranking fighters in their weight class to take short notice fights, not that Kongo is exactly high up, but he's not one of those fighters needing to prove themselves. There is a very large gap in terms of what you gain and lose out of that fight.
Currently Active Users Viewing This Thread: 1

(0 members and 1 guests)
Posting Rules

You may post new threads

You may post replies

You may not post attachments

You may not edit your posts

---

HTML code is Off

---