View Poll Results

: is a hand over the mouth to disrupt breathing dirty?

yes, its a dick move
17
29.31%
no its a legit technique
27
46.55%
i'm tired of you butthurt fans and your stupid honor bullshit
12
20.69%
I think its funny because its dirty, like throwing sand in your opponents eyes
2
3.45%
Voters: 58. You may not vote on this poll
Yeah it's kind of a dick move. I look it it kind of like holding a guy down or against the cage with the idea of slowly wearing him down. Just boring for us fans and kind of a dick move to your opponent.

I do think it should be legal though.
---
mad props: Toxic
You know that you are allowed to choke people unconscious in this sport right?
It's a very dirty move...you have any idea how unhygienic the human mouth is.
Bantamweight

Join Date: Aug 2007
Posts: 802
Stupid question, its a great way to throw them off their game. This fight game is getting too tame, go play golf if you dont like it.
Dick move? Yes. Totally legit dick move? Yes.
There are a number of totally legit dick moves. Like putting your hand up to touch gloves and then superman pnching the hell out of someone. Illegal? Hell no. TOTAL dick move....hell yeah... way worse (a whole different caliber of dick move) than putting your hand over somoeone's mouth.

Now, choking someone out? Totally different. Did he tap? No? Keep squeezing...not a dick move. Did the ref stop you? No?...not a dick move. Yes....dick move, and perhaps assault. Yes, I know it's a combat SPORT. But SPORT requires the consent of both parties. Once he taps or the ref pulls you off, you no longer have the consent to inflict harm.
I was going to vote "legitimate technique", until I saw "funny like throwing sand in the eyes". I don't get why people who watch folks beat each other up for entertainment get irked over this.
Bantamweight
Join Date: Jun 2008
Location: katy tx
Posts: 774
if knee's o a downed opponent was legal, would you think its a low life move? Come on am its a fight, u have to do w/e it takes to win
---
Godless heathen...
Is covering the eyes illegal? I do that all the tome sparring same as the mouth to me.

Sent from my Samsung Galaxy S3
---
Think. It Ain't Illegal Yet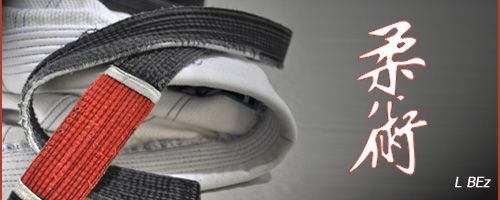 "Discipline Hurts Less Than Regret"
I don't care all that much, but I think it's kind of dumb in the context of martial arts. It's one of those moves that only works because of the rules of a sport. While I'm generally against the 'd34dly str33tz' arguments, I mean COME ON! Why would you stick your hand in someone's mouth?
---
Highly opinionated but out of touch with the current MMA scene.
Support my FB athlete page!
Watch my pro highlight reel
Currently Active Users Viewing This Thread: 1

(0 members and 1 guests)
Posting Rules

You may post new threads

You may post replies

You may not post attachments

You may not edit your posts

---

HTML code is Off

---