Join Date: Oct 2009
Location: UK... Where the sun never shines.
Posts: 11,557
It seems like an age since Diego fought.
Colossal-weight
Join Date: Jan 2010
Posts: 9,844
I'd go Nick. Diego hasn't got much better since then. Nick has.

I think they stand up fights more often than they did back then. Diego would get owned in all exchanges and Nick would tie him up on the ground. Depends what the judges see.

I would go Nick Diaz all day though.
Diego is looner than loony tunes. Too bad he is way below in rankings for a fight to happen, besides isn't he dropping down? At this point in their careers both brothers would pawn him IMO. That being said, Sanchez/Diaz 1 was one of my favorite fights of all time.
---
"Let them see that their words can cut you, and you'll never be free of the mockery. If they want to give you a name, take it, make it your own. Then they can't hurt you with it anymore." - Tyrion Lannister
Rauno you are on for a sig bet if this fight ever happens.

Diaz would wreck him.
---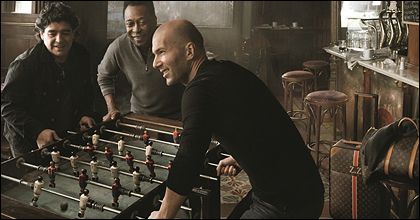 Featherweight
Join Date: Apr 2012
Posts: 1,444
Either of the Diaz brothers would beat Diego everywhere.
Quote:
Rauno you are on for a sig bet if this fight ever happens.

Diaz would wreck him.
Making sig bets in favor of Diego is kind of risky since you only see and hear from him once a year but you got it. I've never lost a sig bet.
At this point, I'd pick either Diaz brothers over Diego.
I'm going with Yes cartwheels by nothing more than pure guts. I'm sure both faces will be busted up...but Diego will outmuscle both of em and push a relentless pace. Cool thing about these fights is that none of em will tire out. Even though they'll all be bloodied they'll be fighting at the same frenetic pace. Make it a main event.

Diego needs a new boxing/Muay Thai coach though.
---
Marcus Aurelius: Tell me again, Maximus, why are we here?
Maximus: For the glory of the
Empire, sire.
Baked, not fried... the healthy choice.
Currently Active Users Viewing This Thread: 1

(0 members and 1 guests)
Posting Rules

You may post new threads

You may post replies

You may not post attachments

You may not edit your posts

---

HTML code is Off

---