Mitrione: I didn't accept Nelson bout to placate Dana.
---
Quote:
Matt Mitrione: Dana White's comments had no impact on volunteering for Roy Nelson bout
It's been over a year since Matt Mitrione was last able to step into the cage. Since then, there's been some tough times. Funds were low, injuries were involved, and UFC president Dana White's wrath was invoked by Mitrione turning down a short-notice fight. Now, though, it's time to focus on the positives. He's been training with Florida's Blackzilians camp, and despite coming off a loss, he's returning in his most high-profile fight to date, an Ultimate Fighter 16 Finale main event matchup with former TUF cast mate Roy Nelson.
The matchup was one he volunteered for after Nelson's original opponent Shane Carwin was forced to bow out due to injury. While Mitrione professed a healthy respect for Nelson, who he calls a "damn good fighter" with a "tremendous amount of skill," while looking at the arc of his own career, he felt it was a matchup he had steadily been moving toward.
That might sound a bit strange considering that his most recent fight was a loss and that his most significant win has come against Joey Beltran, a gritty fighter who has since relocated to the UFC's light-heavyweight division, but after six fights in the octagon, Mitrione thinks he's ready.
"I think my decision with Cheick [Kongo] could have gone either way," he said on the most recent edition of The MMA Hour. "I think he clearly won the third round but I think I easily could have won the first two, and had I done that and then had my surgeries, Iíd still be in this situation where I'm at. I think I'd be closer to fighting Roy than what most people think. I definitely wasn't outclassed by Cheick Kongo in any way, shape or form. So I feel like this is kind of like a natural step in the next progression. Even though I lost by decision, I think that it could've easily gone the other way. If I beat Cheick, Iíd be facing Roy anyway."
Mitrione boasts one major built-in advantage, a nine-inch reach edge over Nelson, and it's one he plans to capitalize on by keeping the veteran at the end of his punches. While training with top names like Alistair Overeem, Rashad Evans and Vitor Belfort, he feels he's well-schooled for that.
"Honestly thereís a lot to avoid," he said of Nelson. "Obviously his big right hand. I have to avoid getting pinned against the fence, and I have to avoid standing in front of him. But thatís not something I do that much. I'm a pretty mobile guy. I'm a pretty mobile fighter. Honestly, it's not things I have to avoid with Roy; it's things I have to do on my own."
The match brings with it some extra elements though. Not only is it Mitrione's first main event, but it's also his first five-round fight. That means extra conditioning sessions in the little remaining prep time.
Mitrione said that in one of his two career fights that went the distance, he immediately felt afterward that he could go two more rounds, but like many big men, he's figuring the fight isn't likely to go the distance anyway.
A win would certainly elevate Mitrione in the standings, which would be a surprisingly quick turn of events after UFC president Dana White expressed anger at Mitrione for turning down a bout with Daniel Cormier, saying the decision was "f---ing insane" and concluding that "I guess he doesn't want big opportunities."
Mitrione said White's words had no bearing on his decision to raise his hand for Nelson. He even acknowledged that as a promoter, White has a "damn good point" about being upset when fighters turn down bouts. But Mitrione stressed that a fighter's personal situation has to play into every decision.
Regardless of what the UFC president or anyone else thinks about it, the fighter is on his own in the cage and in his financial life, and so he owes it to himself to carefully consider each career move.
"It's good to be a company guy, but in the same breath it's also not intelligent to do career suicide," he said.
He brought up the case of Demarques Johnson, who took a fight as a replacement with only 10 days notice, missed weight, lost and was cut. Mitrione said that was an example that fighters must be smarter about the bouts they take on short notice, and that's exactly what he did when he volunteered to fight Nelson.
"Trust me, I get tweets from idiots talking about, 'Oh, youíre trying to get yourself back in good graces,'" he said. "F--- that, man, I'm not trying to get myself back in good graces. This is a fight I think is winnable for me and that's reason why I threw my name in the hat. I think that I belong there. If I don't, if I go out there and get smoked, OK, if I get another chance, give me Phil DeFries and we'll see what happens. But I think this is a fight like I said where I could easily be in this situation if I didn't lose a decision. I could be there. So it is what it is. I definitely didn't take the fight to get in good graces or to change the wave of negative attention towards me."
Source:
http://www.mmafighting.com/2012/11/2...lunteering-for
I didn't know Mitrione was training with the Blackzilians.
Anyway, I think Nelson is a really tough challenge for Mitrione. Honestly? I don't think he wins. I hope he does though
---
Anderson Silva ♔
Aldo - Dos Anjos - Mayday - Weidman - Machida - Jones
Mitrione could take it, but I see Nelson as the clear favorite. But the gap between them is not enormous, maybe in a 5 rounder, they both got the same chance.
I agree but I think the gap in their jitz IS enormous.
Mitrione is a bit of a simpleton, I doubt he knows what that means.

Either way, I hope Nelson knocks his block off.
---
2013 VIP FFL Champion
THE DRAGON RIDES AGAIN - 12/20/14
Machida - Alves - Cruz - JDS - Weidman - Condit - Pettis - Edgar - Cowboy - Dodson - Okami
Nelson should take it, but I think it's worth placing a small bet on Mitrione. He could play it safe, jab his way around, and go for takedowns once Nelson uncorks that right overhand. Mitrione is pretty big so he'll tire out Nelson on the bottom. If he sweeps and gets his crucifix then Mitrione's screwed.

Actually that's one position I never learned to get out of...anybody...
---
Marcus Aurelius: Tell me again, Maximus, why are we here?
Maximus: For the glory of the
Empire, sire.
Baked, not fried... the healthy choice.
Colossal-weight
Join Date: Jan 2010
Posts: 9,844
I like both guys. But I think Roy wins by KO fairly early on. 1st or early 2nd. If it goes to the ground I think he handles him early on as well. Mitrone really needs to jab and move right.
Meathead for the win !

I think he can if he can stick and move effectively. He is a lot quicker than Roy, has the reach advantage, throws absolute bombs himself, and also has a granite chin.

As long as he does the things he says, and can keep Roy from getting him down, then he has a very good chance.

The biggest worry for me is that his TDD has looked to be his biggest weakness so far. A proficient takedown fighter is quite often able to catch him flat footed and take him down with little trouble. It's weird that he is so light footed and quick with his stand up, but then looks heavy laden and cumbersome when trying TDD
---
Total Tottenham
http://www.totaltottenham.com/forum/index.php
Supporting - Machida, Edgar, Mitrione, Pickett, Cruickshank, Wiman, Lauzon, Falcao, Belcher, Korean Zombie, Palhares, Hendricks
Retirees - Lytle, BJ Penn, Hackney,
I really really like both of these guys a lot.

That said Roy will absolutely devastate him. KO round 1.
Todd Duffe has replaced him to fight Phil De Fries!
---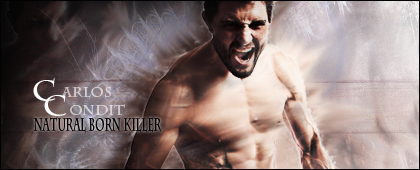 2012 FFL WINNER
CPL RECORDS
UFC 56-32-3 Strikeforce 10-4
Quote:
Source:
http://www.mmafighting.com/2012/11/2...lunteering-for
I didn't know Mitrione was training with the Blackzilians.
Anyway, I think Nelson is a really tough challenge for Mitrione. Honestly? I don't think he wins. I hope he does though
Here is the full roster more or less.
Alistair Overeem
Cosmo Alexandre
Eddie Alvarez
Gesias Cavalcante
Siyar Bahadurzada
Thiago Silva
Vitor Belfort
Braulio Estima
Rashad Evans
Melvin Guillard
Guto Inocente
Michael Johnson
Anthony Johnson
Fabio Mello
Matt Mitrione
Claude Patrick
Jorge Santiago
Tyrone Spong
Miguel Torres
Danillo Villefort
Yuri Villefort
Currently Active Users Viewing This Thread: 1

(0 members and 1 guests)
Posting Rules

You may post new threads

You may post replies

You may not post attachments

You may not edit your posts

---

HTML code is Off

---