Quote:
Mousasi would wipe the floor with Shogun... I don't get why people still have faith in Shogun... He's hasn't been a top level fighter in a very long time...Try Pride.. Man the 205 division sucks..
Some fans like to stick by their favourite fighters through thick and thin. Crazy concept I know, but...
Quote:
Mousasi let Mo take him Down he also let Jardine take him down he admitted into having that as his game plan to soften his opponents up. Just because he beat the shit out of Mo from his guard doesn't mean he has bad td , also you Can tell that it's a game plan because in the 3 round of Jardine and osp fights Mousasi easily takes them down.
Sent from my iPhone using
Verticalsports.com Free App
Lol dont be so naive man. But i guess you got him as your sig so it is to be expected.
---
Quote:


I'll never get tired of this fight. Not to shabby from an occasional kickboxer.
Mousasi fighting Kyotaro was absurd to majority of the worlds kickboxing fans as it was a huge mismatch. Kyotaro was a prospect on a Masato level who is Japans best ever kickboxer.
Kyotaro beat Aerts who is one of the best strikers ever in any standing discipline then beat Le Banner who is the Tyson of the kickboxing world. He lost to Schilt valiantly during that period sometime but Schilt is the best HW champ in history.
Mousasi as an underdog matched Kyotaro and beat him fair even rocking him with incredible timing. For sure Kyotaro underestimated him and may of been slightly injured from the K1 final 8.
Mousasi and PED Overeem showed the kickboxing world that MMA striking is world class.
If Mousasi joins the UFC then we have a great addition. Hopefully he kept improving his wrestling from the Ovince fight.
---
Franklin,Gouveia,Maia,Kharitonov,Hunt,Liddell,Pari syan,Hardy,Shlemenko,Machida,Gomi,Bustamante,Evans ,Edgar,Hathaway,Bonnar,Murray,S.Carter,Ludwig,Pett is,K.Gill,Sobral,Mousasi,D.Cruz,Arona,Nogueiras,Co te,Ole Laursen,Kawajiri,Sakuraba & K1 Lebanner!
It would be a fight between two guys I stopped being fans of because they don't train properly. Everyone loves to hammer Rampage but he trains twice as hard as Shogun and Mousasi.
Mousasi wins via Fraudgun refusing to fight him.
---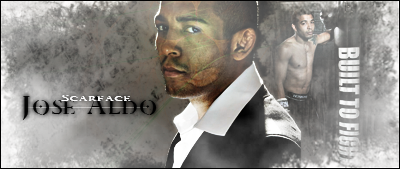 Yeah I think Mousasi would light Shogun up at this point.
---
2013 VIP FFL Champion
THE DRAGON RIDES AGAIN - 12/20/14
Machida - Alves - Cruz - JDS - Weidman - Condit - Pettis - Edgar - Cowboy - Dodson - Okami

Join Date: Apr 2010
Location: Following The Path To Jesus Set By His Disciple Vitor Belfort
Posts: 5,111
I think Moussassi would get the better of the exchanges on the feet but i see Shogun beating him up on the ground.

It could be similar to Shogun/lil Nog.
---
Currently Active Users Viewing This Thread: 1

(0 members and 1 guests)
Posting Rules

You may post new threads

You may post replies

You may not post attachments

You may not edit your posts

---

HTML code is Off

---