BJ is the only fighter I get really emotionally invested in when he is fighting, and Shogun to a lesser extent. So the GSP/BJ II and the Shogun/Jones fights springs to mind. Actually that's a lie, I never watched Shogun/Jones, and probably never will.
---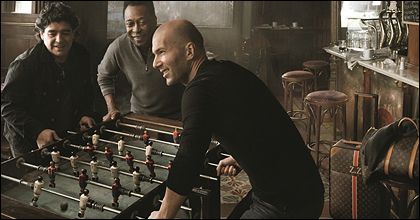 As a brit, I'd say Bisping/Hendo. All 1st round I saw him circling to Hendo's power hand and we all knew what was gonna happen. But still sucked to see it when it actually came around.
Lightweight
Join Date: Dec 2008
Posts: 1,651
shogun/jones was probably the toughest, i was sure this legend would crush this cocky kid who was way over his head....boy....ive never been more wrong in my life

i felt so bad for him...JBJ took his soul
Any time Matt Hughes or Chuck Liddell lost, a small part of me died. And yes that means collectively over the past couple of years a large part of me has died.
I also was stunned to see Rich Franklin almost die at the hands of Cung Le recently.
Quote:
Bisping vs Hendo due to the KO punch and the online reaction.
He said worst, not best.
For me it was the entirety of Strikeforce: Lawler vs Shields.
Arlovski getting mugged by Bret Rogers, Randleman losing a pathetic fight to Mike Whitehead and Phil Baroni getting an absolute show put on him by freaking Joe Riggs. Then to top it all off, Lawler just walks straight into a guillotine choke.
The only good thing about that night was Nick Diaz beating he living hell out of Scott Smith.
I watched that event at a buddies house with a bunch of casuals and I was so bummed out watching all these guys I used to love to watch get beat I just wanted to go home.
---
Last edited by RearNaked; 11-24-2012 at

06:50 PM

.
Amateur
Join Date: Dec 2007
Posts: 129
---
Quote:
Chuck/Rampage 2, I was sure Chuck was going to avenge his first loss to Rampage. As it turned out it was the beginning of the end.
Yip....
The first Shogun vs. Forrest fight. Shogun was supposed to beat his ass like he did in the rematch, but no, it didn't happen. And what the hell's going on, Shogun was running out of gas in the first round? It's just not right! And then he got subbed late in the 3rd. God that was painful, not just the loss, but the way it happened.
Shogun vs Machida 2.
---
#1 Lyoto "the Dragon" Machida
#2 Junior "Cigano" Dos Santos
#3 Mauricio "Shogun" Rua
#4 Fedor "Last Emperor" Emelianenko
#5 "the Prodigy" BJ Penn
Im on another level now
I just thought of something that probably nobody really remembers. James Irvin's 185 bout against Sakara.
---
Marcus Aurelius: Tell me again, Maximus, why are we here?
Maximus: For the glory of the
Empire, sire.
Baked, not fried... the healthy choice.
Colossal-weight
Join Date: Jan 2010
Posts: 9,844
Nog getting sub'd by Mir.

Chuck getting KO'd by Rashad.
Currently Active Users Viewing This Thread: 1

(0 members and 1 guests)
Posting Rules

You may post new threads

You may post replies

You may not post attachments

You may not edit your posts

---

HTML code is Off

---