Mark Hominick 0-4 in last four fights
---
Doesn't appear to be on the chopping block at all, surprised i've not heard more calls for his neck ala Dan Hardy.
I personally think he's done.

Hardy got a pretty tough skid including GSP and Condit where as Hominick lost to Aldo and Jung but Hardy fought Rumble whose entire career at Welterweight really is a farce and Lytle who was a tough out for just about anyone, Hominick was supposed to beat up Yagin and Garza low level guys and failed both times.

He shouldn't be in the UFC, I know that much but he's a name I guess so they'll keep him just like they did for Hardy and Akiyama.
---
2013 VIP FFL Champion
THE DRAGON RIDES AGAIN - 12/20/14
Machida - Alves - Cruz - JDS - Weidman - Condit - Pettis - Edgar - Cowboy - Dodson - Okami
Join Date: Jun 2009
Posts: 20,899
I think it is because he is a better known name in a division that is desperate for talent and even though he loses, the fights are generally fun to watch.
Yeah, I was gonna make a thread about this the other day. It really sucks to see him on this skid because he's one of my favourite fighters, and I know he''s better than this. On his day, Hominick is one of the best technical boxers in mma, which makes his losses (especially the one to yagin) so suprising. I don't like making excuses for fighters but I can't help thinking Shawn Tompkins' absence is playing a part. Maybe Shawn kept him sharp technically, gave him better game plans, or maybe he just feels lost without his mentor by his side, idk, but something's clearly not right. Maybe a change of camp might help. Moving to a camp like roufusport, that has a reputation for producing well-rounded, techinally sound strikers might help. Or even dropping to 135, he looked pretty small and at times overpowered by garza. I hope he gets back on track soon though. WAR HOMINICK!!!
Heavyweight

Join Date: Sep 2007
Posts: 3,705
He's one of the higher profile Canadians, and the same reason Hardy wasn't cut, he's great to have for the Canadian shows and fans, and as Hardy is great for the British fans.
Quote:
Doesn't appear to be on the chopping block at all, surprised i've not heard more calls for his neck ala Dan Hardy.
Two of those fights were FOTN's, one was to a top contender and the Garza fight was enjoyable. His UFC record is 3-4 his zuffa record is 6-6. I think they'll give him one more fight, either against a scrub or Josh Grispi/Leonard Garcia who are both still with the UFC and 0-3.
I feel too sorry for the guy to be calling for his cut.
He won't be cut because he is Canadian, is in a weak division, and fought for the title in 2011. If he loses his 5th in a row, then it may be time to cut him. But I'd rather the UFC keep guys like Barry, Hardy, Hominick etc around who usually have pretty good fights than boring guys who try to grapple against the cage and stall for time (AKA the undercard winners from the last pay-per-view).
---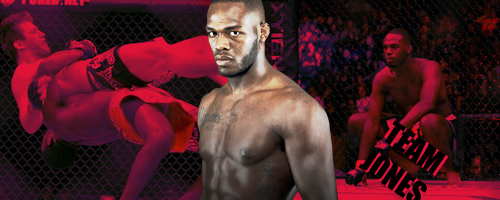 I feel the UFC generally cuts people too quickly, so I'm happy they aren't in this case. (altho it should be the same for everyone)
Currently Active Users Viewing This Thread: 1

(0 members and 1 guests)
Posting Rules

You may post new threads

You may post replies

You may not post attachments

You may not edit your posts

---

HTML code is Off

---