View Poll Results

: Your prediction

Rory MacDonald
33
50.00%
B.J. Penn
31
46.97%
Draw
2
3.03%
Voters: 66. You may not vote on this poll
look like a lot of people got fooled again by a shadowboxing video......
---
FML
MMA Fanatic
Join Date: May 2007
Posts: 3
Quote:
I think Condit beats Rory in a rematch but this time more convincingly.
You are kidding right? Rory was 20 years old at the time. He is literally twice as good today as he was then.
Rory started fighting professionally when he was 16.

He still has the mind of a 16 year old with his... "I want to fight Condit and get my revenge" mentality.

Been locked in the gym too long. lol

BJ did better than I thought he would.

BJ's still training in the stone age, Rory's training in a modern age, there's no comparing the two.
---
Last edited by Trix; 12-08-2012 at

11:48 PM

.
Featherweight
Join Date: Aug 2009
Posts: 1,297
These "Rory is creepy" comments are cracking me the **** up. He looks a lot like Kenflo if you ask me, but I definitely agree something about him creeps me the **** out.

I believe Rory tools Condit, he would have won the decision had their last fight not been stopped like 15 seconds before the bell. Rory has a very stable build for his weight class, where as Condit looks like he could fill himself out and be a more powerful athlete at 185. And for some reason I'd love to see GSP vs Ben Henderson, they have very similar builds and I'd say they're only 10lbs apart.
---
Last edited by ptw; 12-09-2012 at

12:17 AM

.
MMA Fanatic
Join Date: Oct 2008
Posts: 27
Quote:
Rory isn't a heel. He's just an unlikable jackass.

Same with Jones.
At least Rory doesn't hide it like Jones does when he speaks. Saying he's humble and all that non-sense. When Jones talk it just seems all to fake to me. At least Rory isn't faking anything. He said what he said to BJ pre-fight and he showed it in the Octagon tonight.
Jones is Norm from Cheers compared to Rory.

I say that about Jones because it's public perception on mma forums, but honestly he's really just a normal dude.

I dont find him unlikable whatsoever.
---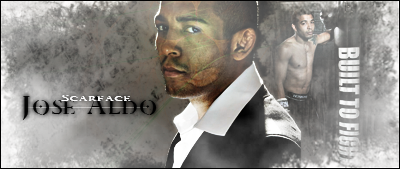 Lightweight

Join Date: Mar 2008
Posts: 1,655
Good win by Rory. But still, he called out a natural 155 pounder that had been retired for over a year. I think some people need to calm down with the "Condit is a dead man" type comments.
Problem is he's (BJ Penn) always got something to prove and that's a testament to his competitive nature. As one mentioned above it's a modern era of MMA as shown by Rory. He attacked from all angles; clinch, grapping, takedowns, striking with combinations, with kicks in his repertoire. BJ had three attacks. His jab, right cross and left hook. A few knees.

The match to make is a rematch against Condit although Hendricks would be very interesting. I really wonder if he will challenge GSP.
---
Marcus Aurelius: Tell me again, Maximus, why are we here?
Maximus: For the glory of the
Empire, sire.
Baked, not fried... the healthy choice.
Quote:
I really wonder if he will challenge GSP.
this is starting to become a problem
Currently Active Users Viewing This Thread: 1

(0 members and 1 guests)
Posting Rules

You may post new threads

You may post replies

You may not post attachments

You may not edit your posts

---

HTML code is Off

---