View Poll Results

: Your prediction

Alexander Gustafsson
30
60.00%
Mauricio "Shogun" Rua
19
38.00%
Draw
1
2.00%
Voters: 50. You may not vote on this poll
Quote:
30-26?!

Glad the judges have figured out that they CAN score a round 10-8

hopefully in the next 5 years they can figure out how to do it right
It wasn't a 10-8 round, so no, hopefully they don't.
The only time a round should be given 10-8 is if one fighter was in serious danger of being stopped.
---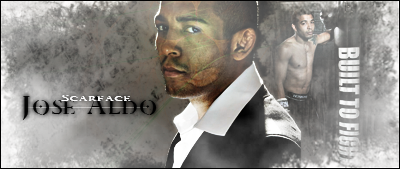 Quote:
He fought very safe and smart, you see his face not a mark on him. He won every round and Shogun had a lot of good tricks up his sleeve and Alexander avoided them all.

At this point...

1. Jones
2. Evans
3. Henderson
4. Gustaf
5. Machida
6. Rua
7. Davis
I'd go:
Jones
Gus
Machida
Evans
Davis
Henderson
Shogun
---
Diaz..Edgar.. Cormier.. Cain.. Mir.. Overeem.. Jon Jones
Quote:
I agree, do you believe he would beat Rashad tho? I am not really sure about it tbh.
I do. Especially in a 5 round fight.
---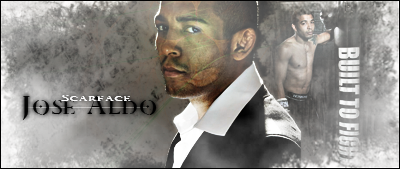 Quote:
I'd just like to see him get a legit top 5 fighter in his prime before the UFC hype shit starts.

Give him Rashad.
Aside from Jones their are only two men in the top five that are in their prime, one hasn't fought in forever the other..well he can't fight himself.
Give him a tune-up fight maybe Moussasi or Cavalcante and declare him the #1 contender.
Machida is in his prime as well and TRT Dan might as well be.


Also Mousasi could definitely beat Gustaffson. I wouldn't favour him but if Gustaffson is going in for a tune up fight I wouldn't put him against Mousasi.
---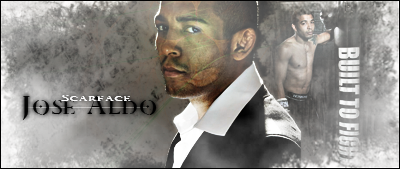 Banned
Join Date: Aug 2010
Location: Idaho
Posts: 2,848
30-26? What round constituted a 10-8?

I thought the first round was competitive but Gustafsson clearly took control over the last two. He still has a lot to work on. His chin is definitely sturdy, but he needs to improve his striking defense. If Rua wasn't so tired, he would have probably dismissed Gustaf from his consciousness.

That being said, I'm impressed by Gustaf, but at the same time I'm not convinced he will have anything for Jones at all, and I'm not quite convinced he could beat Rashad, Henderson or Machida.
Flyweight
Join Date: Sep 2011
Posts: 456
Quote:
I agree, do you believe he would beat Rashad tho? I am not really sure about it tbh.
I think Gus would TKO Rashad to be honest.
Am I the only one who thinks Rashad would dominate Gustafsson?

Rashad is underrated.
---
Anderson Silva ♔
Aldo - Dos Anjos - Mayday - Weidman - Machida - Jones
MMA Fanatic
Join Date: Dec 2012
Posts: 2
Good fight
---
This fight was epic, A war in some manner of form
In the first round shogan showed nearly all of his skills, while Gustaf was warming up

Round 2 saw Shogan tire, while Gustaf bring even more skill than the last

Round 3 was the final round of the bout (duh). Shogan was very tired, but still landing punches, while Gustaf was destroying him


Personally i think Shogan should of used kicks aswell

Good fight though, cheering for both of them =D
That was mental. Significant strikes were dead even during the second, from then on it was about conditioning. Great win for Gustaf but he definitely faced Shogun at the right time, he was getting caught even when he was much fresher, and nearly got submitted in the first.

Can't wait to see Gustaf fight for the title, though that may be a while away. Maybe a bit premature as he's only on a one fight lose streak, but I honestly wouldn't mind if Shogun hangs 'em up, he has nothing to prove, just went a competitive three rounds with a young beast... just keep your record at 21-7, it's one of the most impressive in the sport. Shogun's heart and toughness is a thrill to watch but I'm not interested in him ruining his record against guys who, on paper, should not be beating him.

Gustaf handled the bad bits very well, I think stylistically he's a problem for Jon Jones.
---
Currently Active Users Viewing This Thread: 1

(0 members and 1 guests)
Posting Rules

You may post new threads

You may post replies

You may not post attachments

You may not edit your posts

---

HTML code is Off

---