View Poll Results

: Your prediction

Ben Henderson
28
48.28%
Nate Diaz
30
51.72%
Draw
0
0%
Voters: 58. You may not vote on this poll
Amateur
Join Date: Jan 2012
Posts: 131
please nate
Banned
Join Date: Aug 2010
Location: Idaho
Posts: 2,848
Cannot believe I'm saying this and I'm sure box and Johnny are going to quote and save this...

But

War Diaz.
Oh, shit! After the bell shenanigans!
Banned
Join Date: Aug 2010
Location: Idaho
Posts: 2,848
Diaz's takedown defense looks noticeably improved, but he still can't defend leg kicks for shit.

If Henderson thinks he is going to take Nate' gas tank away by using double underhooks against the cage, then he's even more out of his mind than I originally thought.
Yeah this is exactly as I predicted what would happen.

I'm stunned so many astute MMA minds that I've tuned into for years couldn't see this.

Nate's way too slow and plodding to box up Benson, and is extremely susceptible to leg kicks.

Like I said earlier, Nate's only chance is in a scramble where he takes the back.
---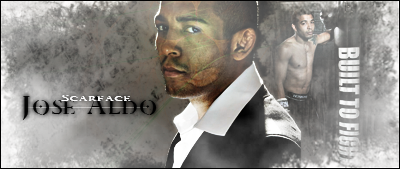 Bendo 10-9.
---
2013 VIP FFL Champion
THE DRAGON RIDES AGAIN - 12/20/14
Machida - Alves - Cruz - JDS - Weidman - Condit - Pettis - Edgar - Cowboy - Dodson - Okami
Round one goes to Ben.
---
"Let them see that their words can cut you, and you'll never be free of the mockery. If they want to give you a name, take it, make it your own. Then they can't hurt you with it anymore." - Tyrion Lannister
Flyweight
Join Date: Jun 2008
Posts: 307
I figured this might happen
Still 3 rounds to go and anything can happen.
Flyweight
Join Date: Sep 2008
Posts: 331
He's pulling a 'spider' on him, punching his legs LOL ... way out classed so far.
Currently Active Users Viewing This Thread: 1

(0 members and 1 guests)
Posting Rules

You may post new threads

You may post replies

You may not post attachments

You may not edit your posts

---

HTML code is Off

---