View Poll Results

: Your prediction

Ben Henderson
28
48.28%
Nate Diaz
30
51.72%
Draw
0
0%
Voters: 58. You may not vote on this poll
Flyweight
Join Date: Jun 2008
Posts: 307
Flyweight
Join Date: Sep 2008
Posts: 331
I'm thinking Benson could still go another 3 rounds with brother Nick and still come out with an 80-72 decision.
Flyweight
Join Date: Mar 2010
Posts: 290
have to say impressed with bensons bjj defence.
thought diaz would sub him for sure if it got on the ground but he just tooled him everywhere for 25mins.
Quote:
I can't believe people thought Diaz would win.

Benson chewed him up.

With so much octagon time to use as a reference. I don't think I've ever been able to make such an accurate prediction of how exactly a fight was going to go.

Neither fighter is any different then the last time we've seen them...
My God, get off your high horse. Most people gave Henderson's wrestling and strength the nod, especially as we've seen Nate dummied by lesser wrestlers in the past. But anyone can win a fight on any given night and people root for their favourites. Your 'I can't believe people actually thought ______ would win' schtick is tired.
5 rounds to none dominance, nuff respect to Ben.
---
"Let them see that their words can cut you, and you'll never be free of the mockery. If they want to give you a name, take it, make it your own. Then they can't hurt you with it anymore." - Tyrion Lannister
The 30-19 from forum goers doesn't really mean much, but I think I'll send in a few emails to some certain MMA writers and rib em a bit about the Diaz pick.

Having short term memory when it comes to fighters is a trait of casual fans...not guys who do this thing for a living.
---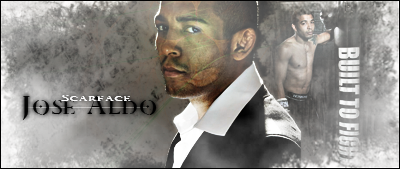 Featherweight
Join Date: Apr 2010
Posts: 1,191
For me this fight just makes me think how ******* awesome Frankie Edgar really is. To IMO have beaten Bendo when he's even smaller than Diaz is insane. Great fight from Bendo tonight though, Diaz's JJ game was totally shut down.
Great showing by Bendo, no idea where it leaves Nate though. Where does he go from here? I doubt he can make FW, he was dominated so a title shot anywhere in the near future is inconceivable especially in such a stacked division. Tough road back for Nate.
---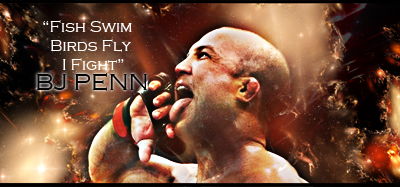 "If you get hit and it hurts hit him back you not knocked out yet."-Joe Doerksen
The Toxic Terrors (FFL)
Demetrious Johnson*Eduardo Dantas*Emanuel Newton*Will Brooks*Michael Page
Hope Nate Diaz come back soon... to the hole he crawled from. Where's the tough face now, boy?
Since is too late to get humble, get this beating instead.
Currently Active Users Viewing This Thread: 1

(0 members and 1 guests)
Posting Rules

You may post new threads

You may post replies

You may not post attachments

You may not edit your posts

---

HTML code is Off

---