View Poll Results

: Your prediction

Ben Henderson
28
48.28%
Nate Diaz
30
51.72%
Draw
0
0%
Voters: 58. You may not vote on this poll
Quote:
Originally Posted by
Canadian Psycho
View Post
My God, get off your high horse. Most people gave Henderson's wrestling and strength the nod, especially as we've seen Nate dummied by lesser wrestlers in the past. But anyone can win a fight on any given night and people root for their favourites. Your 'I can't believe people actually thought ______ would win' schtick is tired.
I can't see who wouldn't see Benson winning in every area.
As I astutely pointed out before the fight, Diaz's ONLY chance was in a scramble.
And considering Benson's flexibility and history of sub defense, it was a long shot.
---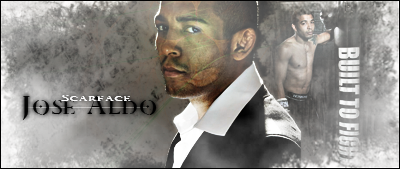 50-43 ?? Who's judging tonight, 3 fights were rounds we're given 10-8.
---
Diaz..Edgar.. Cormier.. Cain.. Mir.. Overeem.. Jon Jones
Banned
Join Date: Aug 2010
Location: Idaho
Posts: 2,848
What a showing from Henderson.
He's earned my respect, at least as far as a champion goes.

Kudos to Nate for not being a prick after the fight and giving Ben his respect. I'll be rooting for him from here on out, but he looked bad tonight. Henderson completely outclassed and dominated him in every aspect of the fight.

EDIT: **** off with your christ Bendo. He's not real.
Christ ftw.

He better hug that belt while he can, because his chin is gonna meet Showtime's leg once more.
---
2013 VIP FFL Champion
THE DRAGON RIDES AGAIN - 12/20/14
Machida - Alves - Cruz - JDS - Weidman - Condit - Pettis - Edgar - Cowboy - Dodson - Okami
Quote:
For me this fight just makes me think how ******* awesome Frankie Edgar really is. To IMO have beaten Bendo when he's even smaller than Diaz is insane. Great fight from Bendo tonight though, Diaz's JJ game was totally shut down.
No it doesn't.
Edgar is a bad style matchup for Henderson.
His size is a benefit as he's so much quicker than the guys he's fighting and he's so technical with his wrestling that guys are forced into his leap amateur boxing game.
The reason he was so adamant about staying at 155 is because he knows that if he can take guy's power he actually benefit from it.
He might actually be worse at 145.
---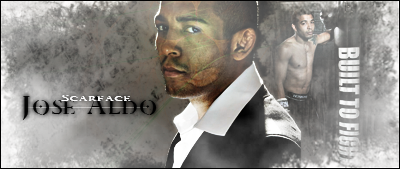 Quote:
50-43 ?? Who's judging tonight, 3 fights were rounds we're given 10-8.
That actually makes me happy because it really needs to happen more often. There's 10 points to choose from, but judges limit themselves to 2 options 99% of the time. Ridic.
Also, piss off with that fairy tale crap, Bendo. You're great despite that fluff.
Henderson was just prepared for Nate at the highest level. Usually Bendo gets in at least two or three tricky submission positions in his fights, but he really didn't do that with Nate. Kept his distance with movement and leg kicks, then closed and smothered. Ultra disciplined fight from him, plus a core torso and arm strength that Nate just couldn't overcome.
Megaweight
Join Date: Mar 2007
Posts: 5,499
I really didn't expect that one sided of an ass kicking. Wow, credit to Bendo!

Join Date: May 2008
Posts: 11,358
Bendo gets tolerable, then brings up christ....why does he have to ruin a perfectly good moment?

great defense by Bendo, solid, almost flawless.
Currently Active Users Viewing This Thread: 1

(0 members and 1 guests)
Posting Rules

You may post new threads

You may post replies

You may not post attachments

You may not edit your posts

---

HTML code is Off

---