View Poll Results

: Your prediction

Ben Henderson
28
48.28%
Nate Diaz
30
51.72%
Draw
0
0%
Voters: 58. You may not vote on this poll
Quote:
Did we make a bent on Rory vs BJ or Bendo vs Diaz...on the zippy chat.

I'm a little buzzed...so memory is fuzzy.
JDS/Cain.
---
2013 VIP FFL Champion
THE DRAGON RIDES AGAIN - 12/20/14
Machida - Alves - Cruz - JDS - Weidman - Condit - Pettis - Edgar - Cowboy - Dodson - Okami
Yeah Nate got flat destroyed. Benson is a Beast, he took it to him every round and never let up. Gotta give him his due.
Quote:
be intolerant for someone for bringing up his faith in Christ.
we're talking shit on an internet forum.
you all used to burn people at the stake and drown them in ponds on charges of 'suspicion of witchcraft', only to turn around two hundred years later when science proved the bible to be horseshit and say it was all just an allegory
too bad for the people put to death for their disbelief in something you then turned around and said was never meant to be taken literally in the first place...
Quote:
you all used to burn people at the stake and drown them in ponds on charges of 'suspicion of witchcraft'
"You all" ? Ok...
No reason for Diaz to go anywhere. Stay at LW and fine tune your game. MMA fans are fickle, and so they'll no doubt be calling Nate a bum come tomorrow morning. But realistically Nate can still run roughshod over the LW division and work on obvious holes in the process, such as dodging leg kicks, takedown defence, movement, etc. He's still young enough that he doesn't need to vacate the division. I don't think moving down would be the answer.
Only by the same casual fans who thought Nate would box up Benson because of how good he looked against a guy Benson already destroyed and how Benson was negated by a completely different style of fighter.

Nate will probably get a nice comeback fight against some lesser LW like Clay Guida, and the casuals will be like "BUT CLAY IS GUD WRESTLER, BENSON GUD WRESTLER, BENSON WIN, CLAY WIN!"

And I'll have to set the record straight and predict the fight exactly like it will go, just like I did this time.
---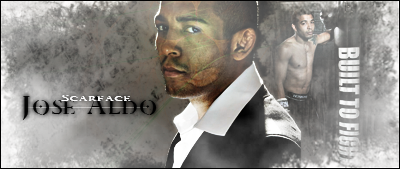 Bantamweight
Join Date: Feb 2011
Posts: 526
Quote:
Bendo gets tolerable, then brings up christ....why does he have to ruin a perfectly good moment?

great defense by Bendo, solid, almost flawless.
He fights for Christ didn't you know? The same Christ that taught non violence and to turn the other cheek. It's for Christ that he beats people up!!
Quote:
Originally Posted by
TheLyotoLegion
View Post
JDS/Cain.
Oh yah that's right. Pretty damn good fights tonight!
---
Marcus Aurelius: Tell me again, Maximus, why are we here?
Maximus: For the glory of the
Empire, sire.
Baked, not fried... the healthy choice.
Currently Active Users Viewing This Thread: 1

(0 members and 1 guests)
Posting Rules

You may post new threads

You may post replies

You may not post attachments

You may not edit your posts

---

HTML code is Off

---