Mike Dolce says Sonnen is 240 pounds and ripped.
---
Quote:
Mike Dolce, who is the nutritionist to UFC 205-pound No. 1 contender Chael Sonnen, says his client's acclimation to the light heavyweight division is going well and that Sonnen is '240 pounds and ripped' a little less than five months out from his meeting with divisional champ Jon Jones.

FACEBOOK

TWITTER
If you thought former two-time middleweight title challenger Chael Sonnen was going to be undersized in the light heavyweight division, think again.

Sonnen (27-12-1), who is set to challenge Jon Jones for the UFC light heavyweight championship on April 27, 2013, is currently said to be walking around at 240 pounds, a weight that stacks right up there with the largest 205-pound fighters in the world.

According to Sonnen's dietician Mike Dolce, who confirmed the news of Sonnen's weight via Twitter, the Oregon native is "ripped." He didn't mention if his meal plan was supplemented with Testosterone Replacement Therapy (TRT) to achieve such significant growth, but then again, it's a tender topic Sonnen doesn't really want to talk about anyway.

Regardless of Sonnen's physical body tone, his weight is the bigger talking point.

Despite being 35 pounds over the required weight of exactly 205 pounds, Sonnen still has roughly five months to work his way back down to the light heavyweight limit. Considering he is not in training camp because of his current coaching obligations on The Ultimate Fighter (TUF) reality show, it would seem Sonnen is in a good place.

And with Dolce -- who is rapidly proving to be the best nutritionist in mixed martial arts (MMA) -- by his side, there should be no issues for Sonnen going forward. Indeed, 240 pounds is on the higher end of the light heavyweight spectrum when it comes to walking around weight, but the number isn't astronomical.

Elite light heavyweight fighters such as Jones, Forrest Griffin, Stephan Bonnar and Quinton Jackson have admitted to packing on the pounds toward 240, but considering Sonnen was fighting at 185 pounds just a few months ago, perhaps this is evidence he should have been fighting at light heavyweight all along.

We'll find out soon enough.


Dam wtf... and he still looked really small standing next Jones in the thanksgiving pic.
---
Join Date: Oct 2009
Location: UK... Where the sun never shines.
Posts: 11,557
Pics or it didnt happen...
That is crazy! How much did he weigh for his MW fights?

Sent from my GT-I9100 using VerticalSports.Com App
---
Anderson Silva ♔
Aldo - Dos Anjos - Mayday - Weidman - Machida - Jones
Steroids to the rescue again I see.

No way a dude who fought at 185 a few months ago can be anything close to 245 lbs of ripped muscle so soon naturally.
Bantamweight
Join Date: Mar 2009
Location: Ottawa
Posts: 937
Does it matter if it's true or not? First off, it's Sonnen, he lies more than Dana White, and that is saying something. Second, who cares? He could weight 265 and still lose to Jones.
Bantamweight
Join Date: Oct 2009
Location: Hampshire, UK
Posts: 669
I thought he looked just as big as Jones, it was only his height that made him look smaller.
Sent from my iPhone using
Verticalsports.com Free App
Quote:
Originally Posted by
Liddellianenko
View Post
Steroids to the rescue again I see.

No way a dude who fought at 185 a few months ago can be anything close to 245 lbs of ripped muscle so soon naturally.
This.
I really find this hard to believe. I recall him weighing 217 lbs when he fought at middle weight and he was ripped then. There's no way he packed on 20+ lbs of muscle from then till now.
It has to be an exaggeration, I don't see how his frame could sustain it without seriously hindering mobility.
---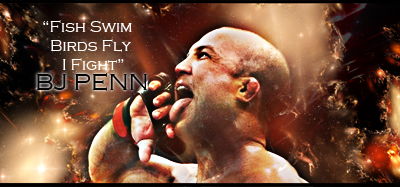 "If you get hit and it hurts hit him back you not knocked out yet."-Joe Doerksen
The Toxic Terrors (FFL)
Demetrious Johnson*Eduardo Dantas*Emanuel Newton*Will Brooks*Michael Page
I call BS... I just saw the Thanksgiving Pic... If that's the case Jones weighs closer to 250lbs...
Currently Active Users Viewing This Thread: 1

(0 members and 1 guests)
Posting Rules

You may post new threads

You may post replies

You may not post attachments

You may not edit your posts

---

HTML code is Off

---