Rory MacDonald Zeroed in on BJ Penn, Would "Love to Fight" Nick Diaz Next
---
Quote:
There seems to a be a line forming of fighters that want to welcome Nick Diaz back to the Octagon when he's eligible to return in 2013.

Former Ultimate Fighter competitor Josh Koscheck has called for a fight with Diaz as soon as he can get licensed again, and now you can add Rory MacDonald to that list as well.

Now, MacDonald isn't calling out Diaz, especially considering the fact that he still has to face B.J. Penn on Dec. 8 at UFC on Fox 5, but when asked about facing the Stockton, Calif., bad boy, the young Canadian isn't backing down from the challenge.

"I would fight him," MacDonald said about facing Diaz. "(He comes back ) in February, and I might be ready to fight in like March or something like that. He might be my next fight after B.J., you never know how it works."

Diaz has never been a quiet one when speaking his mind about potential opponents, and that includes UFC welterweight champion Georges St-Pierre, who is one of MacDonald's teammates.

The talk doesn't motivate MacDonald to face Diaz, however, it's more about the challenge of the fight. As a matter of fact, MacDonald gets why Diaz says what he says.

"I don't think there's a target on people who talk. That's the fight game, you've got to pump up the fights," MacDonald stated.

If there is any additional momentum behind a possible MacDonald/Diaz pairing at some point down the road it could be a past fight that would put family pride on the line.

MacDonald soundly thumped Nate Diaz a couple of fights ago, and it's an easy sell to put him in the cage with the elder Diaz brother looking for a little bit of revenge. Whatever the idea behind the fight would be, MacDonald is all for it.

"We'll see, I'd love to fight him," MacDonald said.

First things first, however, MacDonald will face B.J. Penn at UFC on Fox 5, and Diaz will wait until after Feb. 2 to re-apply for a fight license after his one-year suspension is lifted for testing positive for marijuana.
What do you think? Nick put's up a good fight, or Rory vs Nate all over again?
http://www.mmaweekly.com/rory-macdon...e-to-fight-him
---
Ken-Flo. Like a boss!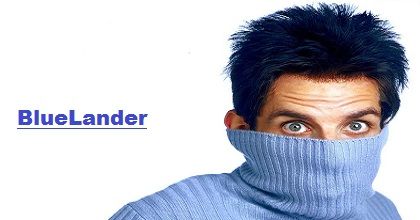 It would be a great fight, but Rory is the worst matchup for Diaz so it won't happen. It's bad for business and GSP, Dana, and Diaz all want a main event title fight with Diaz so he'll get a favorable fight. It'll be in the Ellenberger/Koscheck/Kampmann family for both guys.
I think it would go like Rory/Nate

And of course, in b4 Copter.
---
2013 VIP FFL Champion
THE DRAGON RIDES AGAIN - 12/20/14
Machida - Alves - Cruz - JDS - Weidman - Condit - Pettis - Edgar - Cowboy - Dodson - Okami
Featherweight
Join Date: May 2007
Location: Pryor Oklahoma
Posts: 1,071
Rory needs to be worrying about BJ first before calling anyone out. Its a sad day when someone seems to be looking past BJ PENN. What has this world come too?
I don't think the outcome of the Penn fight means much. I mean Nick is coming off a loss, I think Rory, win or lose could still get that matchup with Nick.
---
Ken-Flo. Like a boss!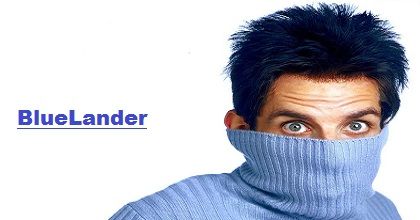 Flyweight
Join Date: Mar 2010
Posts: 234
That would be a great fight. I think Diaz can deal with the freak strength of Rory better.
Rory dominates Nick in pretty much the same fashion he did Nate. The only thing different would be..., well..., nothing. Nick would get tossed on his stupid head several times and beat up for the entire fight, just like Nate.
Colossal-weight
Join Date: Jan 2010
Posts: 9,844
Haha, the title is funny. He is zeroed in on Penn but would like Diaz next. Haha..

I think Diaz beats him. We will get a better sense after we see how good Rory does vs. Penn. Rory has beat no one that good as of yet.
I'm not on the Rory hype train. But he would probably retire Nick.
---
WAR CIGANO
sig credit to
Limba
lobster train.
Doesn't sound like he's zeroed in on Penn at all.
And how about an unfavorable matchup for once, Rory?
---
Rookie Hammer Squad 2015
Frankie Edgar - Dominick Cruz - Jorge Masvidal - Cat Zingano - Holly Holm
Currently Active Users Viewing This Thread: 1

(0 members and 1 guests)
Posting Rules

You may post new threads

You may post replies

You may not post attachments

You may not edit your posts

---

HTML code is Off

---