Neck Crank: Should it be banned?
---
Guys, I am a huge fan of Demian Maia and his techinique and as much I loved how he tooled Rick Story to a perfect finish, I was wondering about the risks of that maneuver.
It's a perfectly legal move today, but if you consider Big Nog had his arm broken for delaying the tap and also Miesha Tate had her arm trashed for the same reason, Rick Story could be very dead right now or paralized forever if delayed the tap. What if he went out in the process and suddenly relaxed his muscles?
The scary name says it all: Neck crank.
What do you think?
Well no one is going to delay taping to a neck crank. This isn't an IBJJF tournament. It's MMA, as much needs to be legal as possible, especially on the ground because too many guys get DQ'd on bullshit at tournaments with illegal techniques. No one wants to see that shit in MMA.
---
Think. It Ain't Illegal Yet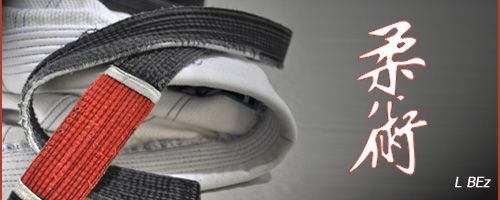 "Discipline Hurts Less Than Regret"
Guys have the option to tap, if you feel like your neck is about to get snapped you need to tap like Story.
---
2013 VIP FFL Champion
THE DRAGON RIDES AGAIN - 12/20/14
Machida - Alves - Cruz - JDS - Weidman - Condit - Pettis - Edgar - Cowboy - Dodson - Okami
Why not? Shit..., might as well ban all strikes to the head also cuz they can cause permanent damage and death.
It's a combat sport. You play it, you deal with the consequences.
A kick to the head can straight up kill a guy. If we banned everything in MMA that could cause a serious injury, there wouldn't be many techniques left.
Welterweight
Join Date: Jul 2008
Posts: 2,231
It's fighting, the risk of getting f*cked up is assumed by all participants.
No, neck cranks need to stay legal. The fighters are robbed of enough techniques as it is. We're not only talking straight neck cranks from the back position here, we're talking about the twister, last year's submission of the year. I guess the can opener could be classified as a neck crank as well although it's rarely used as a submission hold these days.
---
Rookie Hammer Squad 2015
Frankie Edgar - Dominick Cruz - Jorge Masvidal - Cat Zingano - Holly Holm
Bantamweight
Join Date: Oct 2009
Location: Hampshire, UK
Posts: 669
I duno, but that neck crank that happened a few UFC's ago where that persons nose spurted out loads of blood whilst in a neck crank was pretty sick (in both the good and bad sense).
Obviously they should be legal, anyone who knowingly does one in training is a **** though; aches for like....a week
Quote:
Obviously they should be legal, anyone who knowingly does one in training is a **** though; aches for like....a week
Ain't that the truth. There is nothing more annoying than someone cranking on your neck even though it is obvious they aren't going to get the tap. Instead they just squeeze for dear life, knowing your neck is going to be in pieces for weeks. The catch is when I get my head out, I am looking to destroy.
It's an interesting point really. What if guys just refuse to tap? Will there neck break? Anyone ever hear of this happening?
Currently Active Users Viewing This Thread: 1

(0 members and 1 guests)
Posting Rules

You may post new threads

You may post replies

You may not post attachments

You may not edit your posts

---

HTML code is Off

---