Siyar Bahadurzada challenging Dan Hardy to Fuel 7
---
Siyar Bahadurzada has moved on from calling out Thaigo Alves (still injured) and is calling out Dan Hardy to a home town showdown...


Siyar The Great
Hey @DanHardymma I heard the @UFC is coming to ur backyard in February. I'd be honored to fight u infront of your home crowd! Say the word?!

This could be an exciting fight, good stand-up brawl..
---
Ufc Events Attended:

Ufc Fight Night: Davis Vs Nogueira, Ufc 131, Ufc 143, Ufc 148, Ufc on Fox 5, Ufc 156, Ufc on Fox 8
-----

Chael Sonnen - "I was in public office, and I left public office the only way a person should..In Handcuffs"
That would be interesting, I really need to see Siyar fight again to get a proper judgement of his overall game after the Paulo KO.
---
2013 VIP FFL Champion
THE DRAGON RIDES AGAIN - 12/20/14
Machida - Alves - Cruz - JDS - Weidman - Condit - Pettis - Edgar - Cowboy - Dodson - Okami
Could be an interesting fight if Hardy shows up to wrestle. If not he is getting KO'd quick.
---
Favourite Fighter

Renato Sobral

Always appreciating the fine workings of Sakara, Almeida, Gonzaga
Hardy won't accept. A couple of wins and he thinks he should be fighting top five guys.
Hardy would get knocked out. Siyar has much more power and a studier chin.
---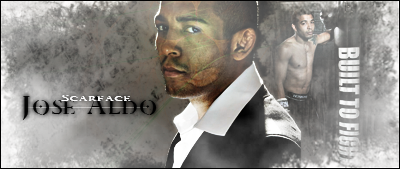 his name alone is awesome
Join Date: Oct 2009
Location: UK... Where the sun never shines.
Posts: 11,557
Good fight. very interesting matchup.

It's certainly a better fight than Koschek, who Hardy wanted the other week.
I hope it happens. Hardy would get destroyed in brutal fashion.
I'll be honest, I didn't really know much about Siyar Bahadurzada, but after reading a story of his background in a UFC magazine, I'd say he has a very game personality for MMA. His KO finish debut also helps his case as well. I'm not giving him the nod over DanHardy just yet, but this should make for a fun fight.
Bantamweight
Join Date: Oct 2009
Location: Hampshire, UK
Posts: 669
Jeez, seems like everybody wants a piece of Hardy's name on their record.
Currently Active Users Viewing This Thread: 1

(0 members and 1 guests)
Posting Rules

You may post new threads

You may post replies

You may not post attachments

You may not edit your posts

---

HTML code is Off

---