Quote:
Originally Posted by
TheLyotoLegion
View Post
There's no way a title fight will be on FUEL, this will probably be on FOX in April.

Mayday takes it.
Bingo!!
"UFC title fight returns to the U.K. as interim UFC bantamweight champion Renan Barao will face Michael McDonald in Wembley Arena as part of the seventh show in the FUEL TV series in February.
FACEBOOK
TWITTER
UFC title fights are returning to the United Kingdom. UFC officials announced the news overnight that UFC interim bantamweight champion Renan Barao will defend his title against Michael McDonald as the headlining bout of UFC on FUEL TV 7 on Feb. 16, 2013. That event will take place at Wembley Arena in London, England.
Barao, 25, last competed at UFC 149 in July of this year where he defeated Urijah Faber via unanimous decision to earn the interim bantamweight title. He is 6-0 in Zuffa promotions and 29-1 with one no contest in MMA.
McDonald, 21, most recently fought at UFC 145 in April of this year who he knocked out former WEC bantamweight champion Miguel Torres in the first round. McDonald is 5-0 in the UFC and 15-1 overall in professional mixed martial arts.
With UFC bantamweight champion Dominick Cruz already out since May of this year due to ACL tear and subsequent surgery and also now being sidelined for up to another year due to complications with the procedure, UFC officials decided to keep the bantamweight title picture moving. However, as of the time of this writing, Cruz has not been stripped of his title and Barao vs. McDonald is for the interim bantamweight belt.
This event will mark the third time the UFC has held a title fight in the U.K. At UFC 75 in September of 2007, Quinton Jackson defended his light heavyweight belt against Dan Henderson, winning by unanimous decision. B.J. Penn defended his lightweight title against Joe Stevenson at UFC 80 in January of 2008, winning by second-round submission.
This marks the first time a title fight has headlined a FUEL event or even been part of any live FUEL broadcast of UFC events.
In addition to this main event, the UFC announced six other bouts on the fight card.
Lightweights Paul Sass and Michael Donald will look to rebound after suffering losses in the Octagon. The same is true for British lightweight Terry Etim as well as Renee Forte, both of whom suffered defeats in their last UFC outings.
Che Mills returns to action after besting Duane Ludwig in September against Matt Riddle in a welterweight clash. Featherweights Andy Ogle and Josh Grispi are also set to met on this card.
In what's being billed as the first flyweight bout in Europe, Ulysses Gomez is set to take on Phil Harris. Lastly, Vaughan Lee and Motonobu Tezuka will also look to get back on the winning track in their bantamweight bout.
The UFC on FUEL TV 7 fight card is as follows at the time of this writing:
Renan Barao vs. Michael McDonald
Paul Sass vs. Danny Castillo
Terry Etim vs. Renee Forte
Che Mills vs. Matt Riddle
Andy Ogle vs. Josh Grispi
Vaughan Lee vs. Motonobu Tezuka
Phil Harris vs. Ulysses Gomez"
http://www.mmafighting.com/2012/12/6...uel-7-mma-news
---
Ufc Events Attended:

Ufc Fight Night: Davis Vs Nogueira, Ufc 131, Ufc 143, Ufc 148, Ufc on Fox 5, Ufc 156, Ufc on Fox 8
-----

Chael Sonnen - "I was in public office, and I left public office the only way a person should..In Handcuffs"
Awesome news for the UK!
Barao via submission.
I think both Carlos and Barao should have been forced to defend their make believe belt from the get go. I can understand if the champ is 3-4 months from returning. However, if the champ just had ACL surgery (like both of these situations), you need to get out there and fight.

The point of the interm belt is to keep the division moving. It can't move with both the champ and the pretend champ on the sidelines.

Glad to see this match booked now though.
I'm very surprised this is on FUEL, unless they're gonna be in a lot more homes next year, this will be the lowest rated title fight in a long time.
---
2013 VIP FFL Champion
THE DRAGON RIDES AGAIN - 12/20/14
Machida - Alves - Cruz - JDS - Weidman - Condit - Pettis - Edgar - Cowboy - Dodson - Okami
Join Date: Jun 2009
Posts: 20,667
---
-Always Supporting-
Dustin Poirier - Michelle Waterson - Frankie Edgar - Diaz Bro's - Claudia Gadelha - Demian Maia - Jessica Eye
-Old Favorites-
Miesha Tate - Urijah Faber - Chuck Liddell - Georges St. Pierre
Bantamweight
Join Date: Oct 2009
Location: Hampshire, UK
Posts: 669
I made a joke about Riddle and Helwani retweeted me, now I'm getting hate tweets aha!
Good card for us, though.
Sent from my iPhone using
Verticalsports.com Free App
Quote:
I made a joke about Riddle and Helwani retweeted me, now I'm getting hate tweets aha!
Good card for us, though.
Sent from my iPhone using
Verticalsports.com Free App
What was your tweet?
Sent from my Samsung Galaxy S3
---
Think. It Ain't Illegal Yet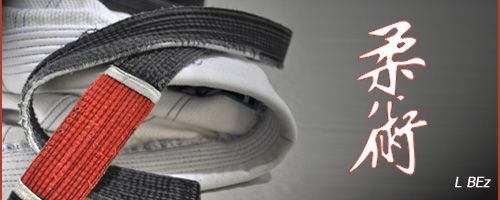 "Discipline Hurts Less Than Regret"
Bantamweight
Join Date: Oct 2009
Location: Hampshire, UK
Posts: 669
Ariel tweeted asking our (UK) thoughts on the card and if we were going, I replied saying:
"I'm going just so I can spit in Riddle's mouth."
Sent from my iPhone using
Verticalsports.com Free App
This should be for the real title. They shouldnt let a champ sit on the sidelines for this long. No offense to Cruz or anything, but this is stupid at this point.
Currently Active Users Viewing This Thread: 1

(0 members and 1 guests)
Posting Rules

You may post new threads

You may post replies

You may not post attachments

You may not edit your posts

---

HTML code is Off

---