Of course. He is the most must-see fighter in the history of the sport, the numbers don't lie. His fights got more hype than anyone else, and he never had a boring fight. It's a shame that we only got a few years out of him, and half of it was when he was internally sick. But he tried something new, put on great shows, made money for himself, won the heavyweight title, and is in a happy place now.
---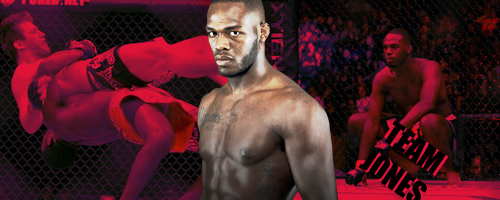 Bantamweight
Join Date: Jun 2008
Location: katy tx
Posts: 774
I probably miss him more than anyone on the forum. I loved his work and showmanship..if he had only came when he got out of college, he would have been unstoppable for years
---
Godless heathen...
I hate to say it but i do miss the big gorilla.
---
Definitely miss seeing him. No one in MMA electrifies an arena like can.

I've been intrigued by the guy ever since I saw him wrestle in college, the guy is just a freak specimen, it's a shame he didn't eat healthier because he was never the same after the disease.
Cant say im fussed about him either way, before when i saw him as a threat to anyone in the world i cared.

Join Date: Jul 2012
Location: Glasgow
Posts: 16,157
Yeah man, he would never have got the title back but he'd be a much much better version of Mir (I mean in standing and opponent level, not style obviously
).
---
Lightweight
Join Date: Jul 2008
Location: Flint,Michigan
Posts: 1,806
I don't miss him one bit. Good riddance! The only reason I ever watched him fight was to see him get beat up. And those last three fights of his were great for that!
Yeah I miss him. Interesting to see the comments seem to be almost 50/50. A poll would of been good.

As for Brock, yeah he got a kicking in his last 2 fights but he was a draw. He had a certain charisma that draws fans and I don't believe any other HW can match him for that.

Got to echo Fedornumber1!s comment. IMAGINE if this dude came straight in to MMA from college. Jits would come easy to him and he would have had since 2000 (that right?) to develop his stand up skills. Pretty sure dude would be HW king right now.
---
Watch The Trews! True news! Subscribe here!!


https://m.youtube.com/user/russellbrand
Ive got nothing but respect for what the man was able to achieve in such a short time, not just in the UFC, but in MMA in general. I dont however miss him all that much. Personalities like his are a dime a dozen. Big loud mouth confident fighters. Yea never heard that before.
Currently Active Users Viewing This Thread: 1

(0 members and 1 guests)
Posting Rules

You may post new threads

You may post replies

You may not post attachments

You may not edit your posts

---

HTML code is Off

---