prelims, as always, were phenomenal.

the main card was trash.
Join Date: Jun 2009
Posts: 20,898
Flyweight
Join Date: Mar 2010
Posts: 234
Definitely a contender. There wasn't a fight on the main card that failed to deliver.
UFC 146 was my favorite of the year and one of my favorite events of all time.
Prelims were great, and so was Swick/Brown. Rest of the fights were too one sided for me to care.
---
Will make predictions for credits. Please, I'm so broke.
Nah.

It had potential but failed to meet it.
Too many fans unhappy to call is card of the year. BJ Penn doesn't lose on card of the year and neither does shogun.

Sent from my Samsung Galaxy S3
---
Think. It Ain't Illegal Yet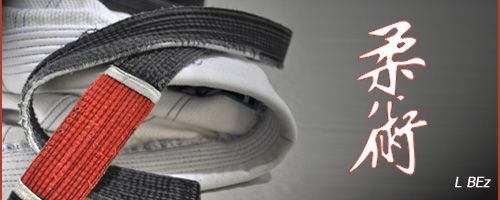 "Discipline Hurts Less Than Regret"
It was definitely a high octane card. Even though it was one sided there was a lot of action.

Most cards need to have that feel good element to it. Underdog winning, huge upset, or having fan favorites pull through. I felt like shiet when Serra KOed GSP and when Crocop went on a losing skid. Or seeing Wandy get clobbered by Leben or Lyoto getting choked unconsciously. That was a bit tough to digest especially since I place a nice lil bet on that fight. It's the nature of the business. I have to say it's a LOT different then seeing your sports team lose. It's a different emotion all together.

As fans we're emotionally and sometimes even financially invested. I really wonder what the fighters, families, and trainers go through. You gotta give them credit. They all fight with heavy hearts win or lose. I mean 10 years worth of winning can suddenly be snapped ala Fedor style.

In terms of the fights though all the defeated comabatants put up a valiant battle so in my books it was entertaining.
---
Marcus Aurelius: Tell me again, Maximus, why are we here?
Maximus: For the glory of the
Empire, sire.
Baked, not fried... the healthy choice.
Bantamweight
Join Date: Sep 2011
Posts: 561
I liked the card because Diaz got his ass kicked, and Rory won. Not that I was expecting anything different though.

The main card had some big name fighters, but none of the fights were even close. I don't know what everyone's criteria is for "card of the year", but close to the top of my list is having a few very close, back-and-forth match ups.

You never see fight of the year go to a purely 1 sided beat down... I don't see why having a card chalk full of 1 sided decisions should qualify for card of the year.
Currently Active Users Viewing This Thread: 1

(0 members and 1 guests)
Posting Rules

You may post new threads

You may post replies

You may not post attachments

You may not edit your posts

---

HTML code is Off

---