Matt Brown snubbed twice, what gives?
---
First he doesn't get to speak after the biggest win of his career and then he doesn't get KO of the night?

Did this guy bang Dana's wife?

I can't be the only one to think his KO of Swick was way nastier than Edwards' KO of Stephens, can I?
KOing a fighter with a weak chin is much less impressive than KOing a dude who had never even been wobbled before.
---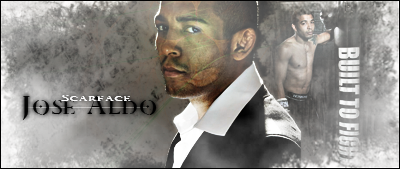 Ah, I thought it was the manner of the KO that won the award, though, not who you KO'd.

I guess I can see the logic.

Though you could argue that KOing a WW is more impressive than KOing a LW.
in 14 fights Brown's never gotten a bonus, shocking seeing as how he's either knocking guys out or getting caught in subs. You'd think a FOTN or KOTN would happen with his averages but nope. I think the biggest robbery was his fight with Kim losing FOTN to Tavares/Pellegrino.

But with that said yeah I didn't have him in the mix for either bonus. I would have gone

1. Cruckshank
2. Edwards
3. Abel
4. Brown

FOTN

1. Nijem/Proctor
2. Siver/Phan (I thought Phan showed a lot of heart and skill keeping from getting finished)
3. Gustaf/Shogun
4. Jorgensen/Albert
5. Trujillo/LeVesseur
6. Brown/Swick
7. Cruickshank/Martinez
---
Make the WW division great again
Either way I think he showed a massive leap in ability on the ground tonight. He could be a force at WW if he keeps on his progression towards being a more complete fighter.

His standup is as good as anyone in the division.
IT could also be that Mike Swick is done. Don't forget Johnson was kickking Swick ass before his awesome KO. And while Brown is 4-0, 2 of those guys were released and both Thompson and Swick are one or two fights away from a cut.

He's 2-2 against active UFC guys, and that's out 14 fights.
---
Make the WW division great again
I thought Cruckshank deserved it. He looked unreal in this fight... and the KO was just nasty.
Currently Active Users Viewing This Thread: 1

(0 members and 1 guests)
Posting Rules

You may post new threads

You may post replies

You may not post attachments

You may not edit your posts

---

HTML code is Off

---