View Poll Results

: who has had a worse end to their career?

Penn
13
18.31%
Liddell
35
49.30%
Cro Cop
10
14.08%
You're A Douche
13
18.31%
Voters: 71. You may not vote on this poll
Liddell by far... B.J. is fighting some big guys these days...

He truley is challenging himself win, lose, or draw....
---
_RIVALS TOP 10

ANDERSON "THE SPIDER" SILVA
JAKE SHIELDS
NICK DIAZ
EDDIE ALVAREZ
JUNIOR "CIGANO" DOS SANTOS
GILBERT MELENDEZ
MAMED "THE CANNIBAL" KHALIDOV
HECTOR "SHANGO" LOMBARD
CAIN VELASQUEZ
GEGARD "THE DREAM CATCHER" MOUSASI

Bantamweight
Join Date: Sep 2011
Posts: 561
Quote:
Liddell by far... B.J. is fighting some big guys these days...

He truley is challenging himself win, lose, or draw....
That's a load of crap. He has plenty of challenges today at LW. BJ would be lucky to be in the top 10 at LW, with today's LW fighters if you ask me. He doesn't need to be a bonehead and fight guys 30 pounds bigger than him at WW. He could fight guys his size and be challenged. It's almost as if it's a fallback excuse for him, his camp and his fans.
Him taking fights at WW is some combination of laziness (not cutting weight) and stupidity if you ask me.
As for the original question, I say Liddell, only because he took some nasty KOs, and he is actually retired. I'm not convinced that BJ is done yet. He's only 33, what's he going to do with all his spare time? He made 150k against Diaz, he is still getting paid good money. There's no way he walks away from the sport at 33 years old, when he still gets paid more than many UFC guys can only dream of getting. He will be back, the only question is will he continue to be a punching bag?
He could come back for 1-2 fights, even 3 or more, and retire in a lot worse shape than Liddell did. He's already 1-4-1 in his last 6, with the draw being questionable at best. Should be 1-5 in his last 6...
---
Last edited by RedRocket44; 12-09-2012 at

02:58 PM

.
BJ's last two losses were pretty bad.
I don't know what's worse though - getting KO'd or getting picked apart for 3 full rounds?
Least he could take the beating...I guess.
Sent from my iPhone using
Verticalsports.com Free App
In my opinion, and he's my favorite fighter of all time, Penn had the more humiliating ending. Liddell just got old and had a war of a career. By the end you could just tell his body wasn't able to do what his mind wanted it to. While it's in a way sad I don't think there's really a loss of dignity. Sure, I'd have rather seen Liddell walk away while he was ahead and not get pounded on but some people have to touch the oven to know it's hot.

Penn on the other hand has been brutal to watch. He wasn't training right. His head was obviously not in the game. He was fighting one (and quite possibly two) weight classes above where he should be. He didn't seem to respect how far the sport has grown in the last 5 years and how much better the competition is getting. Several times in his last few fights you could see him quit in the ring. To me that's far more humiliating and harder to stomach as a Penn fan. He'll always be my favorite, and maybe that makes my opinion jaded, but there it is.
Flyweight
Join Date: Oct 2006
Posts: 205
This thread needs a title change
---
It says "Who had a more humiliating end to their career". As far as I know, BJs career has not ended. If someone says "it will end", it is only an assumption. BJ still has a lot in front of him and doesnt fall into the same category as Chuck.

Having said that, BJ need to move to his natural weight class. As already pointed out by several folks here, there are plenty of challenges for him at LW. At this time, even at LW, he would not be a top 5. There are several folks there who can beat him easily. He has to go down, concentrate on his cardio, get in shape, rededicate himself. If he is lazy enough not to do that, it is better he take up commentary or something and retire. I dont want to see him coach an young fighter and infuse him with his laziness.
imo, BJ at commentary would be awful.
---

Fedor, Mir, Lytle, Serra, Hendo, Chuck, Minowaman, Maynard, Forrest, Hunt
Pickett, Cerrone, Matt Brown, Bisping, Weidman, Barnett, Lawler


Join Date: Jun 2009
Posts: 20,893
Quote:
imo, BJ at commentary would be awful.
I would have to agree.
Sent from my iPhone using
Verticalsports.com App
Amateur
Join Date: Aug 2011
Posts: 179
For sure not BJ.. cro cop didnt have so many loses late because of wins against nobodies.. A fight against Al Turk is worse than losing against Nick Diaz or Rashad Evans in my opinion.. Also cro cop's fight against Mir was sooo pathetic, almost made me sick. Liddel on the other side had TOO many KOs..But none was against low competition. I say Cro Cop by far
Quote:
I wouldn't call either humiliating that is just the fight game.
Agreed, I found Chuck's the most difficult to witness.
---
"Yeah, well, you know, that's just, like, your opinion, man."
I had a harder time watching Liddell but that is only because I enjoyed Penn getting dismantled. I used to like Penn but he's gotten so lazy and been fighting guys I like more. If Penn had stayed at 155 and stayed in shape and now quit overtime it got hard I would have had a harder time but I hate laziness. So I enjoyed Penn's fall.

Sent from my Samsung Galaxy S3
---
Think. It Ain't Illegal Yet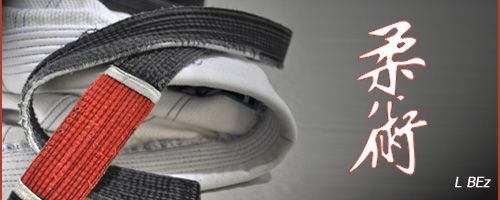 "Discipline Hurts Less Than Regret"
Currently Active Users Viewing This Thread: 1

(0 members and 1 guests)
Posting Rules

You may post new threads

You may post replies

You may not post attachments

You may not edit your posts

---

HTML code is Off

---