Quote:
good example of that is Palhares. He could be top 5 if he developed some decent striking.
Man I was fully convinced that he had the strength, take downs and subs to give Anderson fits. But now I don't think he gets close enough for it to matter.
Bantamweight
Join Date: Sep 2011
Posts: 561
Quote:
Demetrious Johnson, Dominic Cruz, Benson Henderson, GSP and Jon Jones are all wrestlers and dominant champions. Is it safe to say that wrestling is the # 1 fighting style on which to build a base as a true champion?
GSP doesn't really come from a pure wrestling background. He started with Karate, and then BJJ and wrestling, as well as boxing. If there is anyone that is a jack-of-all trades, I'd say it's GSP. He's trained in a lot of disciplines from a young age, not just wrestling like a Koscheck or Lesnar, or many other high school / collegiate wrestlers. I don't even think he did any amateur / pro wrestling -- just trained. Saying GSP comes from a wrestling background isn't really accurate to me. He just happens to be very skilled at it.
If you look at pure wrestlers who are stepping into the MMA game, many of them are in the middle of the pack (somebody said this already) - i.e. I think of Koscheck. Koscheck entered the sport as basically a wrestler with not much else. He's worked on his stand up over the years, but really relies on a heavy right hand more than movement, combinations, etc.
But to answer the question in the thread title, yes, wrestling is largely considered the dominant fighting style for a number of reasons. If you can secure a takedown you are controlling the fight (i.e. likely winning on points), probably not taking any significant damage, probably landing strikes of your own from the top -- and again, and most importantly -- controlling the fight in the judges eyes.
Worst comes to worst, if you are scoring the takedowns but not advancing position, landing good strikes or getting any submission attempts -- you can just lay and pray and still pretty much be guaranteed the win, based on points. Typically not a popular method of winning, but if you're outclassed in the stand-up it's a safe way to grind out a fight.
Hendo has a wrestling background but his MMA fighting style is not focused on wrestling.

GSP did many disciplines before doing any wrestling. But his game plan relies heavy on wrestling.

It's not really the norm, but there are still plenty of guys like that. Chuck later in his career was obviously more focused on striking with wrestling being used more for defense. But if you want to throw around labels then right now I would call GSP a "wrestler" and Hendo a "striker". Because that is what their game plans focus on.
You can roughly make that case for any of the "core" skillsets of MMA - Wrestling, BJJ, Boxing and Muay Thai/Kickboxing.

4 of the current champs are BJJ blackbelts (GSP, JDS, Anderson, Aldo)

3 have elite Muay Thai and kickboxing backgrounds or skills (Anderson, GSP, Aldo). You could argue that Jones has excellent Muay Thai as well so that would be 4.

JDS was the Brazilian boxing champ I hear, and Cruz/Mighty mouse have primarily boxing centric wins even with their wrestling backgrounds.

I'd say you basically need all 4 of these core skillsets as much as possible, and the better you are at all of them combined, and the more well rounded you are, the more likely you are to be elite.

Most other martial arts are pretty watered down though and not really needed.. maybe a bit of Judo is nice but that's about it.
With the unified rules of MMA, combined with fighting in a cage, it would be really really weird if wrestling wasn't the dominant style.

Especially now that the guard is basically extinct.
Bantamweight
Join Date: Mar 2009
Location: Ottawa
Posts: 937
Compensation is a big part of it. I think a wrestling base compensates for weaknesses in other areas better, that's why it is so dominant. A great striker who is weak on the ground can stuff several takedowns, and still lose the round if he gets taken down on the 3rd 4th 5th try and probably won't get back up ever, they can't compensate as well.

A wrestler can have lousy striking and still hurt people with a big shot if the wrestler has a decent chin and can take some shots. Kos for instance, is a god awful striker, but still knocks people out sometimes. Strikers don't suddenly land a 'lucky' takedown against a great wrestler, it's practically unheard of, and even if they did, a superior ground guy would just get back up.
Lightweight
Join Date: Nov 2006
Posts: 1,916
Quote:

GSP did many disciplines before doing any wrestling. But his game plan relies heavy on wrestling.
It doesn't though, it depends on who he is fighting. Against Shields and Koscheck II, both full 5 round fights, 50 minutes of fighting, how much time was spent on the ground? In Shields I think it was literally zero, against Koscheck maybe a couple minutes. That is more than three full fights (3 round fights) where GSP did nothing but strike.
His gameplan is simply do whatever his opponent is worst at and he happens to have the wrestling to pull that off if that is their weakness. I really wouldn't call him a wrestler as a base.
Four of them are also explosive and athletic.

Sent from my Samsung Galaxy S3
---
Think. It Ain't Illegal Yet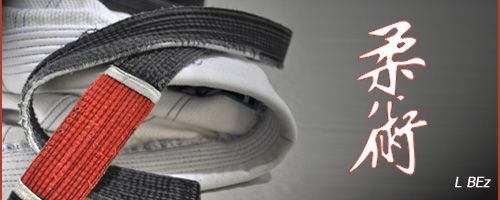 "Discipline Hurts Less Than Regret"
Double
---
Last edited by Sportsman 2.0; 12-11-2012 at

05:33 PM

.
Quote:
Strikers don't suddenly land a 'lucky' takedown against a great wrestler, it's practically unheard of, and even if they did, a superior ground guy would just get back up.
That's not everyday news, indeed, but surprise is a factor that eventually pays off when a striker do the unthinkable against a wrestler, like JDS taking Carwin down or Machida taking Tito down.
To a wrestler to forseen to be taken down by a striker would be the same as a striker to forseen a wrestler going for a spinning back fist, aside Anderson's clairevoyance, of course.
Currently Active Users Viewing This Thread: 1

(0 members and 1 guests)
Posting Rules

You may post new threads

You may post replies

You may not post attachments

You may not edit your posts

---

HTML code is Off

---