Banned
Join Date: Jun 2012
Location: Manchestoorrrrrrr
Posts: 1,469
Entertaining card, but a sad night
---
UFC on FOX 5 was a thoroughly entertaining card with some great match ups, but even despite all of the action, I didn't enjoy the other night at all.

BJ Penn and Shogun are two of my all time favourite fighters and seeing them lose like that was pretty horrible to watch for me personally. I guess I'm one of the dinosaur MMA fans now, because all of these old school fighters getting stomped on by the "new breed" athletes has left me feeling a bit bitter.

I really didn't want to see BJ come back after the Diaz fight at all initially, I wanted him to stay retired for good and just enjoy life in Hilo. But, the classic pre-fight hype and trash talk got to me and I started believing that BJ was "back" again. (Should have known better really).

It's always a joy to watch Shogun fight, the man defines true warrior spirit. I personally think he's one of the most undervalued and under respected fighters in the entire sport. Now seeing him fight on only heart alone makes me a sad panda. But it is actually quite amazing how well he's doing in the division fighting solely on heart, what a beast.

I was fairly neutral for the Diaz/Bendo fight (slight favouritism towards Nate, but I've been a fan of Bendo since his early WEC days) so I got to sit back and fully enjoy this fight. Man did Nate get tossed around all over the octagon like a rag doll lulz. Didn't expect him to get dominated so badly on the ground like that.

Any ways I'm rambling now. Any other dinosaurs out there who feels the same way about the other nights card? Seeing these new breed guys clear out the old schoolers is depressing.
Seeing Nate get rag-dolled 'hurt' me more than anything else. I had mentally prepared to see Shogun outpointed, but I expected Nate to work Ben on the feet yet perhaps lose a decision due to Henderson's superior wrestling. To see Diaz get battered standing was insult to injury.
That said, seeing Penn stomped put a
on my face.
It shows how much conditioning matters. Penn and Shogun both looked like they just ran 5 miles, while Rory and Gus looked like they just rolled out of bed.

I have been following MMA/UFC since 07-08 so I won't be in this boat until the stars of now are in this state in 5-10 years, but I can see it being painful.
---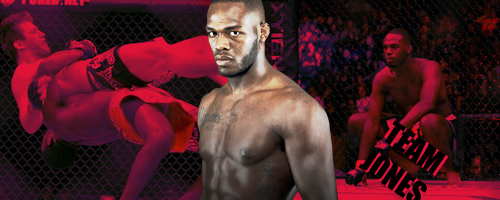 I was/am so goddamn happy to watch Penn get his ass whupped... Seriously hate that guy.

Shogun brought the fight more than I had expected him to, Alex definitely has some holes in his game.
---
D. Cerrone | R. Souza | F. Werdum | R. MacDonald | M. McDonald | D. Maia | J. Mein | C. Condit
M. Coenen | S. Kaufman | A. Davis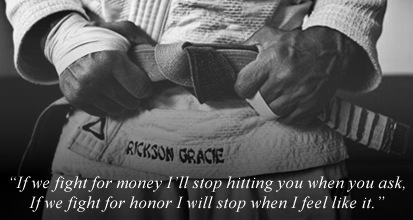 I've seen the changing of the guard several times through the course of this young sport and it's certainly not easy to digest.

The absolute worst to see was Fedor, Crocop, Chuck, and even Wand getting brutalized. For so many years they ruled with an iron fist.

Before that Ken Shamrock was the most dangerous man on the planet at one point in time. He truly was this yoked out athletic specimen who could do heel hooks out of nowhere. He beat Bas Rutten. Then Tito came in and pounded him out into oblivion.

Royce drew with Ken in a super fight and barely beat Kimo. Years later he would be outmatched by Hughes.

Carlos Newton was "new school" combining all facets of the game beating Pat Militech then losing against Hughes in a controversial match. Anderson Silva would later on take him out in devastating fashion.

Frank Shamrock was the original GSP then he loses to Cung and Diaz which he NO DOUBT in his prime could have won. He's way bigger than Diaz and all he had to do was control em in the clinch and on the ground.

Mark Coleman the originator of the GNP was simply too outdated. Surprised he lasted all three rounds against Shogun.

BJ, Wandy, Belfort, Shogun, Big Nog, Lil Nog, followed by GSP and Anderson Silva will probably be next. Only the latter two seem to be dictating the outcome on their own terms.

In conclusion it's like seeing Michael Jordan leave the NBA. That sucked. But the show must go on.
---
Marcus Aurelius: Tell me again, Maximus, why are we here?
Maximus: For the glory of the
Empire, sire.
Baked, not fried... the healthy choice.
Banned
Join Date: Aug 2010
Location: Idaho
Posts: 2,848
Seeing BJ and Swick lose was disappointing. Especially in the manner that they lost. I had to take a step back and remind myself that Swick is the same guy that was outclassed by Dan ****in' Hardy for crying out loud. He's a likable guy, but very overrated. It just sucked because I wanted to see him make a comeback of the ages after several injuries and illnesses.

I expected to see BJ lose, but not in that fashion. Unlike most people I didn't buy into the hype. I've seen it time and time again with BJ. He looks good for three minutes, then gasses or has an adrenaline dump ala Frank Mir. Just a very mentally weak fighter, although the guy has a chin and heart like no other. But the way Rory went about beating him was just sad to watch, combined with the showboating.

I wanted Gustaf to beat Shogun, so I wasn't at all disappointed in that regard.

And while I wanted Nate to win, I was more in awe of Henderson's showcase than anything else. I expected Nate to win, or at least give Henderson a hell of a fight, and Henderson dominated Nate everywhere and made him look like an amateur instead of the guy who destroyed Gomi, Cerronne, and Miller.
Lightweight
Join Date: Jul 2008
Location: Flint,Michigan
Posts: 1,806
I feel where you are coming from, but I've dealt with it and gotten over way before now. It was pretty heartbreaking to see Royce Gracie come back to get totally stomped by Matt Hughes. Along with many other fights that totally changed the landscape. I've since learned that nobody is invincible and everybody has an expiration date in this sport (even Randy). Although saddening at first it's going to continue happening and the sport will become more competitive and entertaining as it progresses. And for that I keep watching and loving this sport more as time progresses.
Thing about fighting is it's very different from a sports team or any other sport for that matter. Losing usually means your favorite fighter is getting put to the hospital which can make a grown man shed a tear.

I hope the UFC has pension plans ready cuz all those boxers are doing poorly in health and financially.
---
Marcus Aurelius: Tell me again, Maximus, why are we here?
Maximus: For the glory of the
Empire, sire.
Baked, not fried... the healthy choice.
Currently Active Users Viewing This Thread: 1

(0 members and 1 guests)
Posting Rules

You may post new threads

You may post replies

You may not post attachments

You may not edit your posts

---

HTML code is Off

---