Dana White: Anderson Silva wants a new 10-fight deal with UFC
---
I'm on the fence. Of course I'd like to see em fight forever, but not fall into hard times like many others have. I really wonder what his plans are. Ten fights means we can probably see em for another four to five years! Excellent!
If we're to believe UFC President Dana White, Middleweight Champion Anderson Silva wants a new contract from the promotion. But he doesn't want a run-of-the-mill four or five fight deal. He wants 10 -- count 'em -- 10 more fights.
Ultimate Fighting Championship (UFC) Middleweight Champion Anderson Silva is currently signed with the promotion for two more fights. He's gone back-and-forth on the subject of retirement, first saying he would be out of the game at 35-years-old, then later claiming he could continue his career for another 10 years.
As of late, it's seemed he's content on taking it one fight at a time. But if we're to believe UFC President Dana White, that's not the case.
That's because he revealed to fans during a live chat with MetroPCS that the UFC approached the reigning pound-for-pound king with a new 8-fight contract offer. And he turned it down.
"**** that, I want a 10-fight deal," Silva said. Or at least that's what White said Silva said. Expletive likely added.
We can't realistically expect the Brazilian to fulfill a contract like that, assuming it comes to be. He's 37-years-old right now, and he'll be 38 come April of next year. Assuming he maintains his current pace of fighting twice a year, that would mean competing until he's 43, not an impossible feat -- Randy Couture says "hi" -- but not one we can expect out of professional martial artists in today's super competitive landscape.
Then again, "The Spider" hasn't sustained a ton of damage throughout his career and has never once been knocked out. A decline is expected at some point but there's no telling when that will be.
Within the next 10 bouts? That's probably safe to say.
Either way, it almost feels like we should simply be grateful to watch the greatest of all time to continue to ply his craft inside the Octagon.
http://bleacherreport.com/tb/d97N8?u...m_campaign=mma
---
Marcus Aurelius: Tell me again, Maximus, why are we here?
Maximus: For the glory of the
Empire, sire.
Baked, not fried... the healthy choice.
Long live the king!
---
McCall, Faber, Aldo, Nate, Nick, Lyoto, TBD, Hunt
Forever hanging in Anderson Silva nuts
I wonder why would he possibly want to fight for that long?
---
Favorite fighters:
1. Badr Hari
2. Remy Bonjasky
3. Mauricio Rua
4. Anderson Silva
5. Alistair Overeem
Bantamweight
Join Date: Sep 2011
Posts: 561
this guy is all over the map.
He knows the GSP and Jones fight are unlikely at this point, so his big payday is gone.Not saying he's not already in fine financial condition, but he's going to be making ALOT as a 40 year old and fighting is obviously his passion. Nothing but respect for this guy. Were all honestly lucky to have a guy this good this dedicated to the sport, even if greed may play a factor.
Bantamweight
Join Date: Oct 2009
Location: Hampshire, UK
Posts: 669
Woah I was not expecting this! I really hope we see him fight 10 more times. As Dana says, we will miss him when he is gone.
With Anderson saying he was going to retire soon to saying he can fight for another 10 years to wanting to retire back when he was in Pride, I'm not going to listen to anything Anderson has to say about his career anymore.

I think he's just ******* with us at this point. Either way I'm going to be hyped when they announce his next fight.
the sooner he's gone the better IMO. He is a great fighter but it would be nice to MW weight class be competitive again and there be an actual challenge for the title.
---
"The fat man flies at midnight"
Quote:
Originally Posted by
americanfighter
View Post
the sooner he's gone the better IMO. He is a great fighter but it would be nice to MW weight class be competitive again and there be an actual challenge for the title.
Seriously....I love it. We are watching the greatest fighter ever and you want him to retire.
Sent from my Samsung Galaxy S3
---
Think. It Ain't Illegal Yet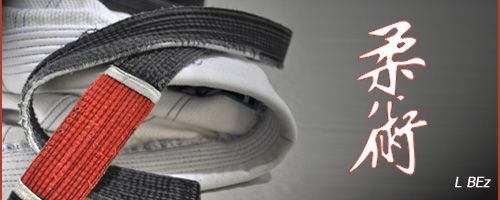 "Discipline Hurts Less Than Regret"
Bantamweight
Join Date: Jan 2011
Posts: 926
Well it doesent mean that he has to go through all 10 fights, maybe he fights 2-3 more times, and retires? Does he still collect all the money he is owed on the contract though? If he does.. brilliant!!
Currently Active Users Viewing This Thread: 1

(0 members and 1 guests)
Posting Rules

You may post new threads

You may post replies

You may not post attachments

You may not edit your posts

---

HTML code is Off

---