Banned
Join Date: Jun 2012
Location: Manchestoorrrrrrr
Posts: 1,469
Quote:
Originally Posted by
The Best Around
View Post
Not as annoying of an excuse as many others like Shogun, Nog, Ortiz, etc. But I don't know why fighters are like "I lost because my vision was blurred". Machida "I lost because Bones hit me in the forehead". Just say your opponent fought the better fight, or don't say anything at all. As much as everyone hated him, did you hear Lesnar say stuff like "I wasn't 100%", "I was doing fine until Cain caught me and I couldn't recover".
Do people like you actually bother reading the content within an article, or just read the headline and look at the pretty pictures? And just lol at the Lesnar example. Yea, forget him mentioning his diverticulitis as the reason for the downfall of his career after the Alistair Overeem fight. Let's just casually ignore that and bash a Diaz brother.
---
Last edited by GrappleRetarded; 12-11-2012 at

08:05 PM

.
Featherweight
Join Date: May 2007
Location: Pryor Oklahoma
Posts: 1,071
Just that one punch to the eye? Or all the others combined? I mean it was a decision lol
ya i dont understand how this is an excuse. its the reason he lost. diaz isnt saying he was injured or bendo cheated, he is saying he got hurt early.

Sent from my SGH-I727R using VerticalSports.Com App
---
mad props: Toxic
To me, Nate seems like a whining baby saying this.

Sincerely,

one of Nate's biggest fans.
---

Quote:
"Cro Cop blames kick to the head for loss to Gabriel Gonzaga"
What a cry baby bitch. Never watching a Cro Cop fight again. Hope he gets cancer of the AIDS and dies.
The unfortunate truth is that Benson would be able to beat Nate probably 9 times out of every 10 fights. He's too physically strong, he can stay on the outside, land leg kicks and then come inside and control Nate in the clinch. I can't see a way Nate would have beaten Benson without the eye punc.

Benson never let Nate find his rhythm and after watching the fight I think Benson is Nate's worst style matchup in the division.
---

Now we know it was actually a toothpick to the eye...
Flyweight
Join Date: Dec 2010
Posts: 250
Reminds me a little bit of the Velasquez/Bigfoot fight when Silva said he couldn't see because he had too much blood in his eyes after Cain's onslaught.

I don't think either guy was trying to make an excuse.
Those leg kicks were fantastic, almost as good as when Nate taunted Bendo and got punched in the face.
---
D. Cerrone | R. Souza | F. Werdum | R. MacDonald | M. McDonald | D. Maia | J. Mein | C. Condit
M. Coenen | S. Kaufman | A. Davis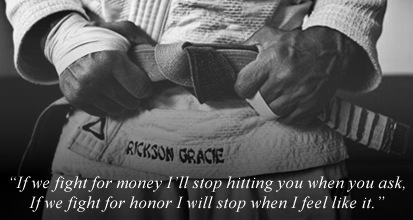 I don't see it as an excuse. "The guy punched me in the eye. I lost." is how it reads to me. Accepted.
Currently Active Users Viewing This Thread: 1

(0 members and 1 guests)
Posting Rules

You may post new threads

You may post replies

You may not post attachments

You may not edit your posts

---

HTML code is Off

---