View Poll Results

: Your prediction

Mike Ricci
14
73.68%
Colton Smith
5
26.32%
Draw
0
0%
Voters: 19. You may not vote on this poll
***OFFICIAL*** Mike Ricci vs. Colton Smith Thread
---
Welterweight bout: 170 pounds
---
Ricci via TKO
---
Fedor Emelianenko:
The one who doesn't fall, doesn't stand up
Fedor Emelianenko
|
Anderson Silva
|
Carlos Condit
|
Frankie Edgar
|
Khabib Nurmagomedov
Looks like no other fighters from the season made it to the card. Granted this was the worst season of fights I've ever seen but I figured at least one or two other guys would make the cut.
---
Will make predictions for credits. Please, I'm so broke.
Join Date: Oct 2009
Location: UK... Where the sun never shines.
Posts: 11,553
We need a season like this where no fighters other than the finalist make it. Hopefully it'll make future TUFs a lot more exciting so people don't play it safe all the time.
I don't care a single bit about this fight.

Worst. Season. Ever.
---

Fedor, Mir, Lytle, Serra, Hendo, Chuck, Minowaman, Maynard, Forrest, Hunt
Pickett, Cerrone, Matt Brown, Bisping, Weidman, Barnett, Lawler


I like Ricci, think he plays a good part as the MMA fighter that's like the average joe, nice and polite. Very good for MMA image.

Go Ricci!
---
McCall, Faber, Aldo, Nate, Nick, Lyoto, TBD, Hunt
Forever hanging in Anderson Silva nuts
Ricci's a small 170 and Colton smothered everyone on the show.

I think Ricci will take it though.
---
2013 VIP FFL Champion
THE DRAGON RIDES AGAIN - 12/20/14
Machida - Alves - Cruz - JDS - Weidman - Condit - Pettis - Edgar - Cowboy - Dodson - Okami
Colton got rocked a few times on the show. Ricci has a lot of power a better camp better striking and Wada able to counter bigger wrestlers.

Don't know how Colton can win this.

Sent from my Samsung Galaxy S3
---
Think. It Ain't Illegal Yet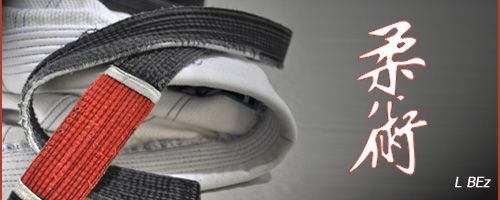 "Discipline Hurts Less Than Regret"
Colton via wrestling. Hard to tell if his wrestling is actually as good as it looked on the show because of the caliber of guys he was fighting.

But he'll probably win this and then we'll see next fight.
Flyweight
Join Date: Nov 2011
Posts: 404
Honestly this was the first season of Ultimate fighter I didn't give a damn about all these guys sucked. I think Ricci will win this fight I'd be surprised if either of these guys become anything more then a gate keeper in the UFC.
Currently Active Users Viewing This Thread: 1

(0 members and 1 guests)
Posting Rules

You may post new threads

You may post replies

You may not post attachments

You may not edit your posts

---

HTML code is Off

---