View Poll Results

: Your prediction

Matt Mitrione
8
27.59%
Roy Nelson
21
72.41%
Draw
0
0%
Voters: 29. You may not vote on this poll
Quote:
Originally Posted by
GrappleRetarded
View Post
If your name's Roflcopter and you live in your mums basement. His name in real life is probably Roflcopter.
No need for that, drop it.
Not to sound like a dick or anything but that's exactly how i saw this fight going tbh.
'I've only trained striking since 2009.'

'Fat guys can go 5 rounds.'

'I can do combos now, like Randy and Chuck.'

Priceless. Lush knockout.
---

Join Date: Mar 2010
Location: NC.
Posts: 9,815
Early stoppage. My boy was robbed.
---
Light Heavyweight
Join Date: Nov 2008
Location: NC
Posts: 3,059
I miss you oldy.
---
mad props: Toxic
Quote:
Ha, your boy got tooled! Layed in that foetus position, looked like he wanted to go back in his mother!
Quote:
Originally Posted by
Terror Kovenant
View Post
No way. He wasn't going to be getting up with Nelson dropping those bombs on him.
I miss him too Ape.
Quote:
I miss him too Ape.
I hope its not lost on anyone that I knew Oldie was joking. Have to be crazy on acid to think it was an early stoppage. I hoped the words and emoticon I used would be enough to show this.
Bloody forums. You really do have to spell everything out don't ya!
---
Watch The Trews! True news! Subscribe here!!


https://m.youtube.com/user/russellbrand
I was a little confused as to why when Herb was picking up the mouthpiece in the cage he didn't stop it to find out who was missing it.
---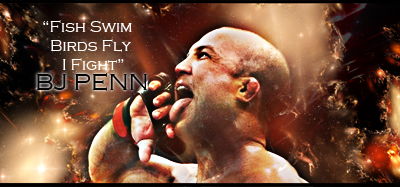 "If you get hit and it hurts hit him back you not knocked out yet."-Joe Doerksen
The Toxic Terrors (FFL)
Demetrious Johnson*Eduardo Dantas*Emanuel Newton*Will Brooks*Michael Page
If there had been a break in the action he would have stopped it, but he saw the writing on the wall. Roy had found his range and realized he had nothing to fear from Meathead's hands and was absorbing the kicks. Once Nelson figures you out, it's pretty much over.
---
Last edited by RearNaked; 12-16-2012 at

03:53 PM

.
Currently Active Users Viewing This Thread: 1

(0 members and 1 guests)
Posting Rules

You may post new threads

You may post replies

You may not post attachments

You may not edit your posts

---

HTML code is Off

---