Quote:
It depends on what you consider average. Yes he went downhill but it is just a little over a year ago that he was fighting Aldo for the title and fairing better than anyone has even now.
Unless you just don't like the smaller weight classes. (Which a lot of people here don't)
Sent from my iPhone using
Verticalsports.com App
I was very biased towards the lower weight classes when they were first introduced. I did not watch WEC. I think I chose the wrong word, as I truly have come to respect the skill these fighters have. I should not have called him average. The problem is that those weight classes are not very established in the UFC so the history is not there for me. "Average" popularity, I suppose.
Quote:
I have a hard time believing any of this this -- how do you say you are such a huge fan and not even know who Hominick is? He was in an absolute war for the belt against Aldo at the biggest UFC event ever, and it was the co-main event followed by GSP/Shields. He was one of the top 145ers in the WEC during his time there.
I was exaggerating in my post; I do know who he is. However, due to my lack of WEC exposure and aforementioned bias towards the little dudes, I couldn't remember why I knew him.
How is that the biggest UFC event ever? It had two championship matches, but one was a WEC crossover debut, so anyone who doesn't follow WEC didn't care, and the other was GSP in a fight that anyone with a clue knew he was going to dominate. From my perspective, as someone who was admittedly biased towards the lighter weight classes when they were introduced, these were two nobodies fighting in Mark and Jose. It was an awesome fight, but it's the only thing I ever remember Mark doing, and he lost.
---
mad props: Toxic
Kind of surprised...seems like the correct decision though.
I think he will be back in time, seems like that team has taken it hard since the passing of Shawn Tompkins and has really struggled to find there groove. Not sure who took over for Shawn but I think its obvious from the perfomances that he is not hitting the mark with guys like Stout,Horodecki and Hominick who have appeared to lack the edge they need.
---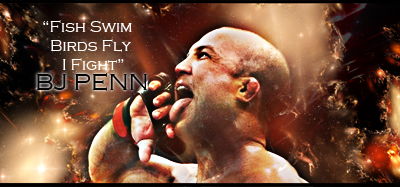 "If you get hit and it hurts hit him back you not knocked out yet."-Joe Doerksen
The Toxic Terrors (FFL)
Demetrious Johnson*Eduardo Dantas*Emanuel Newton*Will Brooks*Michael Page
Currently Active Users Viewing This Thread: 1

(0 members and 1 guests)
Posting Rules

You may post new threads

You may post replies

You may not post attachments

You may not edit your posts

---

HTML code is Off

---