Such a great match up. I wonder who will win.
---
Will make predictions for credits. Please, I'm so broke.
Quote:
Really? If they're not staying at LHW, i don't see how this lazy move makes any sense.
1.) They both fought at LHW.
2.) Wanderlei wants another run (and a crack at Sonnen)
3.) Brian Stann doesn't say no
4.) It's Japan, cutting weight and traveling is a bad idea it leads to mishaps (Riddle, Sakara) or misweights (Johnson)
---
Make the WW division great again
Bantamweight
Join Date: Mar 2009
Location: Ottawa
Posts: 937
UFC sure loves Stann, what a gift. They will do anything to keep him relevant. I really wish Wandy would retire while he still has a few brain cells rattling around in there, it pains me to see him in the cage now.
Banned
Join Date: Aug 2010
Location: Idaho
Posts: 2,848
Wanderlei is going to sleep, I'm afraid.
I like both guys, it'll be sad to see one of them lose.
Wandy can totally take this fight down and get a submission. But he won't. =(
---
Apparently Wandy didn't want to cut weight and Stann said that there's no fights at the moment at 185. I think it's an excellent choice because Wandy loses his cardio and power at 185. He's too drained. Stann looks even better at 185 cuz he retains his strength, but he's much fitter.

Wandy's chances increases at LHW by 10%. So at 185 I'd say Stann KOs Wandy 8 out of 10. I'm being a lil biased towards Wandy. At LHW 7 out of 10 at this stage of Wandy's career. He can't charge in and brawl anymore because his body will not allow it so that takes away his game and fear from his opponents.

We might actually see past the first round. If Wand goes for the takedowns he could get a decision.

At the twilight of his career Wandy should make his last stand at where he feels most comfortable. Home of the RISING SUN at the weight class he ruled with brutal totality in a once legendary organization known as PRIDE FIGHTING.
---
Marcus Aurelius: Tell me again, Maximus, why are we here?
Maximus: For the glory of the
Empire, sire.
Baked, not fried... the healthy choice.
It would be so funny if Wandy just took Stan down and wrestled him for 3 rounds, he could probably win that way. It will never happen but it's a funny thought.
---
Stann via brutal stoppage.
---
Think. It Ain't Illegal Yet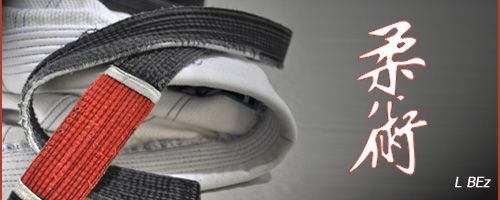 "Discipline Hurts Less Than Regret"
Currently Active Users Viewing This Thread: 1

(0 members and 1 guests)
Posting Rules

You may post new threads

You may post replies

You may not post attachments

You may not edit your posts

---

HTML code is Off

---