Wanderlei Silva vs. Brian Stann headlines UFC Japan.
---
Quote:
The UFC will be returning to Japan on March and the organization has announced that the fight card will be headlined by a light heavyweight bout as former Pride champion Wanderlei Silva will meet Brian Stann. UFC on FUEL TV Logo

UFC officials announced the main event on Wednesday night and also announced other bouts which include Diego Sanchez returning to the lightweight division against Takanori Gomi and Siyar Bahadurzada meeting Dong Hyun Kim in a welterweight bout.

"After an amazing event last February, we're excited to bring the UFC back to Japan for the second year in a row," said UFC President Dana White. "Japan has such a big fan base that we knew we couldn't stay away for too long. I can't wait to get back to Japan in March!"

Silva (34-12-1, 1NC) entered the UFC in 2007 after being one of the top stars in the Japanese promotion Pride. He has gone 3-5 in the UFC since 2007 and is 2-2 in his last four fights. He has not been in the octagon since UFC 147 earlier this year, when he lost a five round fight to Rich Franklin by decision.

Stann (12-5) is the former WEC light heavyweight champion and has gone 4-2 as a middleweight in the UFC. He lost lost two of his last three fights, with his most recent fight coming at UFC 152 against Michael Bisping which he was defeated by decision.

UFC on FUEL TV 8 will take place from the Saitama Super Arena in Japan and will take place on March 3rd and the fight card will air live in the United States on March 2nd because of the time difference.

The current UFC on FUEL TV 8 card is below:

Wanderlei Silva vs. Brian Stann
Stefan Struve vs. Mark Hunt
Diego Sanchez vs. Takanori Gomi
Dong Hyun Kim vs. Siyar Bahadurzada
Riki Fukuda vs. Brad Tavares
Takeya Mizugaki vs. Bryan Caraway
Hyun Gyu Lim vs. Marcelo Guimaraes
Kyung Ho Kang vs. Alex Caceres
Kazuki Tokudome vs. Cristiano Marcello
http://themmareport.com/2012/12/wand...tv-8-in-japan/
Wanderlei's going to sleeps me thinks.
---
2013 VIP FFL Champion
THE DRAGON RIDES AGAIN - 12/20/14
Machida - Alves - Cruz - JDS - Weidman - Condit - Pettis - Edgar - Cowboy - Dodson - Okami
Lightweight

Join Date: Mar 2008
Posts: 1,655
Wanderlei declined a fight with Stann a while back because he was an American hero and respected him too much. That was when Stann destroyed Leben and Santiago. Now he's lost to Chael and Bisping and now Wanderlei wants to fight him.
That could be a fun fight, like Struve/Hunt and Gomi/Sanchez before it. I would really like to see Wanderlei pull off a submission, but it is not like I'm going around putting money on that.
---
This card looks sweet and makes me miss the good ole days of Japanese MMA. Hunt has the best chance of winning out of my Pride heroes so long as he can avoid lanky Struve's submissions me thinks. I'll be rooting my ass off for the Axe Murderer to put Stann in the plumb and end it in brutal fashion. It'd be cool to see a sub out of him like the Dude said as well, but Brian is going to be a tough go for Wandy. Gomi needs to go watch BJ's demolition of Sanchez and attempt to mimic that but I'm pretty certain he's getting wrestled down all night.
Quote:
Wanderlei declined a fight with Stann a while back because he was an American hero and respected him too much. That was when Stann destroyed Leben and Santiago. Now he's lost to Chael and Bisping and now Wanderlei wants to fight him.
Likely cause sandy doesn't want to play the Gillian role in Japan he is beloved so he can still be the fan favorite.
Sent from my iPhone using VS Free
---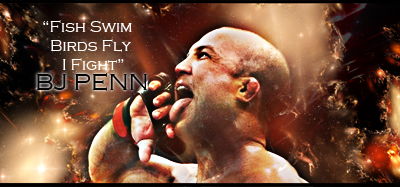 "If you get hit and it hurts hit him back you not knocked out yet."-Joe Doerksen
The Toxic Terrors (FFL)
Demetrious Johnson*Eduardo Dantas*Emanuel Newton*Will Brooks*Michael Page
Oh man. He should fight Vitor for his retirement fight although at this stage in his career it probably won't end pretty.

This is one of those times where MMA MATH goes awry. Stann obliterates Leben, Bisping beats Leben and Stann, but loses to Wandy. Wandy gets KOed by Leben.

I don't know how his chin is going to hold up. Stann has a lot of raw power...concussive power. If Stann goes in brawling style he'll win in 10 seconds flat. I don't think Wandy can hurt Stann even with a full shot to the chin...daze em...stagger em...but not to the point where he gets cleanly knocked out.

Stann throws concentional shots while Wandy has those loopy over hand bombs + his arms are too short. Stann will beat em to the punch every time.

Such a BAD match up. He should fight against Cote. That would be a little bit more entertaining.
---
Marcus Aurelius: Tell me again, Maximus, why are we here?
Maximus: For the glory of the
Empire, sire.
Baked, not fried... the healthy choice.
Im so conflicted here. I guess I wont know until its over whether I'll be really happy that Brian Stann won in devistating fashion or really sad that Wandy lost in devistating fashion. Im a huge fan of both guys. These are 2 dudes in MMA that you can't help but like. They both come to fight hard every time. I think if it's not too late for Stann, he can get some better wrestling and really be a solid top 5. Wandy is just on his way down. I <3 Wandy though and most my fav's are on their way out. The Brian Stann's of the world are what give me hope that there'll always be guys out there to really rally behind. I liked him since WEC.
Bantamweight
Join Date: Jul 2010
Posts: 769
All in on Stann

Join Date: May 2008
Posts: 11,352
According to the source, the Wand/Stann fight is at LHW? LAME!
Currently Active Users Viewing This Thread: 1

(0 members and 1 guests)
Posting Rules

You may post new threads

You may post replies

You may not post attachments

You may not edit your posts

---

HTML code is Off

---