Join Date: Oct 2009
Location: UK... Where the sun never shines.
Posts: 11,557
Quote:
That would be the funnest thing all year if that happened.
It would be funnier if Hendricks won and got passed over again.

Join Date: May 2008
Posts: 11,352
If Kampmann can finish Ellenberger, then I'm sure Hendricks does the same...quicker.
Quote:
It would be funnier if Hendricks won and got passed over again.
The way I see it, he'll win against Ellenberger. GSP beats Diaz then Rory/Nate/Condit rematch putting Hendricks further on the shelf. Meanwhile even though he's winning he'll probably fight Hardy, Akiyama, Ebersole, and somehow work his way down to Hughes...heheh. Poor Hendricks.
---
Marcus Aurelius: Tell me again, Maximus, why are we here?
Maximus: For the glory of the
Empire, sire.
Baked, not fried... the healthy choice.
Quote:
Doesn't who win because they will be fighting in Montreal again facing GSP.

Really? How many cards does GSP have to headlines in Canada aka Montreal. You don't see Silva getting all his fights in Brazil or any of the other champions in their own homeland every fight.
Anderson fought Okami in Brazil and they were gonna send the American Gangster to Brazil to fight Anderson but they moved it to Las Vegas.
Then he fought Bonnar in Brazil but it was on short notice and Anderson could have fought Bonnar in his own backyard and let Bonnar bring a bat and Anderson would have still probably beat him up.
And his next fight will probably happen in Brazil.
---
2013 VIP FFL Champion
THE DRAGON RIDES AGAIN - 12/20/14
Machida - Alves - Cruz - JDS - Weidman - Condit - Pettis - Edgar - Cowboy - Dodson - Okami
whats wrong with people ? there is NOTHING wrong with fighting other top 10 guys EVEN if they are lower then you. If your just sat on the side lines waiting for the number 2 or 1 guy to fight next because you are number 3 then you might as well be going backwards! As long as top contenders are fighting top guys i have no problem with them going "down" the rankings a little. I for one dont think this will be a walk in the park for Hendricks however i do think he will win. Im excited for this card! 3 top fights and a fun rematch!
---
"I tried to punch him, and he literally moved his head out of the way and looked at me like I was stupid for doing It"
- Forest Griffin

NPFFL: Alistair Overeem, Fedor Emelianenko, Shane Carwin, Chris Leben
I don't see this fight as one sided as others so I am kinda confused by peoples opinions. Ellenberger is another solid wrestler who hits like a sack of bricks. Sure he lost to Kampmann but lets not get a short term memory and forget that Hendricks lost to Rick Story (another guy who fits the Hendricks/Ellenberger mold) and also at least IMO and many others he lost to Kos (another guy who kinda fits that mold). This fight is pretty much even IMO since besides Fitch who he blasted early, Hendricks has not really had his way with wrestlers, Mike Pierce another good wrestler another tough fight for him. Notice a trend? Ellenberger is not being given enough credit here lets not forget him pasting Shields not that long ago either. Its a coin toss IMO.
---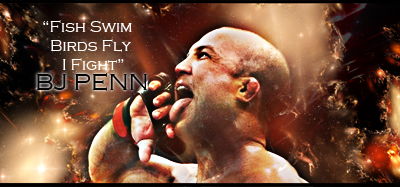 "If you get hit and it hurts hit him back you not knocked out yet."-Joe Doerksen
The Toxic Terrors (FFL)
Demetrious Johnson*Eduardo Dantas*Emanuel Newton*Will Brooks*Michael Page
I'm gonna laugh if Rory calls out Johnny after he smashes Condit.....
Rory can be GSP's new go through guy.....
Kind of BS that Hendricks is fighting him. Sick card if if stays true. My theory is this: Dana still doesnt trust Diaz so Hendricks is on the card to sub in if something goes wrong.
---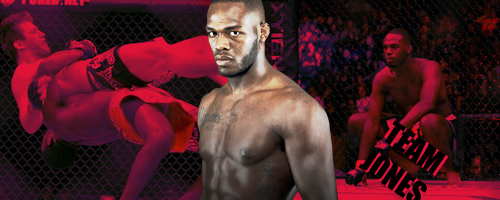 Currently Active Users Viewing This Thread: 1

(0 members and 1 guests)
Posting Rules

You may post new threads

You may post replies

You may not post attachments

You may not edit your posts

---

HTML code is Off

---