Banned
Join Date: Jun 2012
Location: Manchestoorrrrrrr
Posts: 1,469
Quote:
I've just read that if Bisping gets past Belfort next month then he will be the number one contender. Ime from the Uk and this is not a fight I want to see, I wouldn't even rate Bisping top 5 in the middleweight devision, why is he getting all this exposure as the number one contender?. I'd rather see, wiedman, beltcher, Lombard, rockhold, even Belfort again than this fight. Silva would toy with Bisping, and I can't see him offering anything.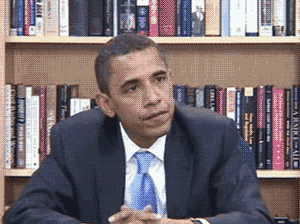 Quote:
Am I the only one who wants Bisping to beat Vitor just so Anderson can humiliate him? lol
I want Bisping to win for slightly different reasons. If Bisping beats Vitor then loses to Silva, that will hopefully shut up all the haters. Bisping would have proved he's a top 5 dude. I'm not saying he's number 1 or 2or even 3 but there still seems to be alot of people dissing his style/ability. People can hate on his personality all they want, I personally find him funny, but if he beats Vitor then doesn't, totally, get humiliated by Silva then hopefully he'll start getting the respect he deserves in regards to his skills.
---
Watch The Trews! True news! Subscribe here!!


https://m.youtube.com/user/russellbrand
Flyweight
Join Date: Aug 2011
Posts: 234
losing would probably get him a titleshot faster.
Quote:
losing would probably get him a titleshot faster.
Well im still wondering where Akiyama's title shot went, maybe he messed it up cuz he moved down to WW.
---
#1 Lyoto "the Dragon" Machida
#2 Junior "Cigano" Dos Santos
#3 Mauricio "Shogun" Rua
#4 Fedor "Last Emperor" Emelianenko
#5 "the Prodigy" BJ Penn
Im on another level now
Akiyama would have probably got a title shot had his fight with Alves gone through.

Alves would have sent his ass straight to GSP on crutches.
---
2013 VIP FFL Champion
THE DRAGON RIDES AGAIN - 12/20/14
Machida - Alves - Cruz - JDS - Weidman - Condit - Pettis - Edgar - Cowboy - Dodson - Okami
Quote:
Am I the only one who wants Bisping to beat Vitor just so Anderson can humiliate him? lol
No. Bisping/Silva is a fight I have wanted dearly for years. Admittedly calling it a fight is a stretch since Silva will just go all Chris Brown on poor little Bisping.
---
That is not dead which can eternal lie and withs strange aeons even death may die.
I don't think Bisping can beat Vitor.

Vitor has better striking, wrestling and BJJ.

If he beats Vitor though, there's no doubting he deserves the title shot. If Anderson shouldn't fight people because they seemingly pose no challenge to him, he might aswell retire right now.
---

Quote:
Am I the only one who wants Bisping to beat Vitor just so Anderson can humiliate him? lol
Right here. I can't stand Bisping. If he wins though, I'm okay with him getting a shot just so I can see Anderson matrix to Forest KO him.
Good for Bisping. He is a tough opponent for anyone except Silva. I have said it before and I will say it again. He always chokes at the "big fights". He had the same promise when he fought Sonnen and lost to a SD. This time around he will KOed. Killz he might have only been KOed once but everytime a powerful striker touches his chin he gets rocked. If Stann had swarmed him he might have won there match. Finally saying Vitor has better wrestling when Bisping would holding his own with Chael is a stretch IMO.
---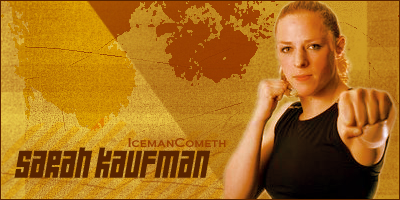 If Stann would have swarmed him he would have gotten taken down and finished faster. That's why he didn't swarm him. Wandy had success swarming him but that because it's Wandy's style, Stann is more of a counter puncher bomb thrower (similar to Dan).

He gets flack for taking Hendo's hardest punch on the chin and getting koed because of it, but 99% of fighter's on this planet would get KOed with the same punch. He does get dazed a lot but he also has incredible recovery and good strike defense. Stand-up wise I think Bisping is definitely more technical than Vitor, but Vitor has the more dangerous and explosive stand up of the two.

I can see this ending like Wandy/Bisping, Leban/Bisping or Hendo/Bisping. 2 chances of him losing and one chance he'll get the SD or UD.
---
"Let them see that their words can cut you, and you'll never be free of the mockery. If they want to give you a name, take it, make it your own. Then they can't hurt you with it anymore." - Tyrion Lannister
Currently Active Users Viewing This Thread: 1

(0 members and 1 guests)
Posting Rules

You may post new threads

You may post replies

You may not post attachments

You may not edit your posts

---

HTML code is Off

---