Tito Ortiz Deserves Title Shot
---
Tito Ortiz definatly deserves a title shot, but why the hell would he want to fight Chuck again????? Tito can ( and has ) ground and pound almost any fighter, but he's just crazy thinking he can stand in the same ring with Liddell. Liddell's gonna turn Tito's face into pumpkin pulp!




p.s. I might sound stupid here, but I'll go out on a limb and ask Why Tito rocks the Mexican flag when he walks to the ring???? Last I checked he was born in hunnington Beach
Tito Ortiz is Mexican thats why he carries out a Mexican flag a lot of people in California who are born there are Mexican. Ortiz is a Mexican last name as well.

I think this time in a rematch against Chuck Tito would beat Chuck. When he is intense and wants to win Tito wins no doubt. And plus he's been on a roll lately.
i agree....i feel he can beat chuck....he is a match or two away from a title shot though...in my eyes
He didn't do to good the last time they fought. He didn't exactly work vitor and forrest almost beat him. I'd say he's a long way away.
Megaweight

Join Date: Apr 2006
Location: Everett, MA
Posts: 5,961
he can win if he doesnt stand in the middle of the ring and trade with chuck..but the big question is can he take chuck down..chuck has made some good adjustments since being thrown around by randy..i dont know if tito can do it..they are my two favorite fighters in the ufc so im being pretty nuetral..if i had to pick id say chuck by ko in the 3rd or 4th round...id be shocked if tito stopped chuck..if tito wins it will be a decision
---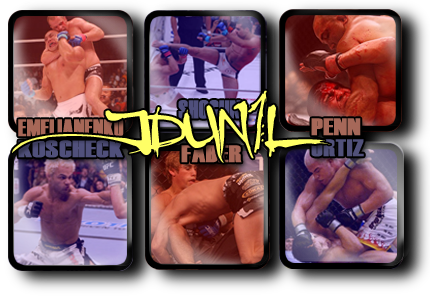 Mancrushes
1.Shogun
2.BJ
3.Fedor
4.Kos
5.GSP
Im in Porno's
Currently Active Users Viewing This Thread: 1

(0 members and 1 guests)
Posting Rules

You may post new threads

You may post replies

You may not post attachments

You may not edit your posts

---

HTML code is Off

---