View Poll Results

: Your predictions

Melvin Guillard VS
10
76.92%
Jamie Varner
3
23.08%
Brad Pickett VS
8
61.54%
Eddie Wineland
5
38.46%
Michael Johnson VS
13
100.00%
Myles Jury
1
7.69%
Leonard Garcia VS
5
38.46%
Cody McKenzie
5
38.46%
Byron Bloodworth VS
5
38.46%
Erik Perez
6
46.15%
Philip De Fries VS
1
7.69%
Todd Duffee
12
92.31%
Chris Cariaso VS
8
61.54%
John Moraga
4
30.77%
Multiple Choice Poll. Voters: 13. You may not vote on this poll
You're not terribly important to me

Join Date: Jul 2010
Location: Sell me this pen
Posts: 15,507
Quote:
I am sorry I don`t mean to be a conspiracy theorist lol but did anyone see Todd Duffees teeth .. IT LOOKED LIKE A FKING VAMPIRES TEETH and i am not even kidding .. maybe I`ve been too much vampire diaries season 1 - 4 but man his teeth looked like a fking vampire .. man imagine if he actually is a vampire . FKK thats awesome
---
Jim Norton
Nick Dipaolo
Dave Attell
Dave Chappelle
Bill Burr
Joey Diaz
Colin Quinn
Bob Kelly
Rich Vos
Patrice O'Neal
Louis CK
Amateur
Join Date: Jun 2012
Posts: 119
I need to see Duffee against a more formidable opponent before I get all crazy about him being back.
Flyweight
Join Date: Dec 2011
Location: Chile
Posts: 283
Meh, I was kinda happy to see Duffee winning. I don't know why people hate on the guy. Hopefully we can see him against tougher competition before people start to get involved in the Duffee train.
---
Cerroney's Non-Paid FFL Warriors:
'The Natural Born Killer' Carlos Condit • Alexander 'The Mauler' Gustaffson • Daniel Cormier • William 'Patolino' Macario • Tony 'El Cucuy' Ferguson.
Duffee will be a formidable gatekeeper. Nice start to the parlay.
---
I also like Todo Duffee.

He's an athletic in shape HW.
---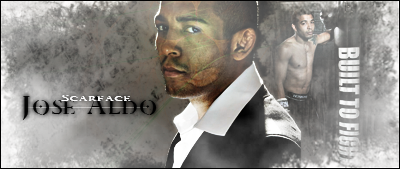 I missed the Facebook prelims AGAIN!!!!

These prelims gotta stop being so early in the morning for me man...it sucks.

Anyway, got lucky that Holloway won. Seems that Garcia got robbed looking at the reaction around here. Had a 10mill bet on Duffee and Holloway each...

Have a 10mill bet on JDS too. COMON JDS!!
---
Anderson Silva ♔
Aldo - Dos Anjos - Mayday - Weidman - Machida - Jones
Hope Jury wins.
---
2013 VIP FFL Champion
THE DRAGON RIDES AGAIN - 12/20/14
Machida - Alves - Cruz - JDS - Weidman - Condit - Pettis - Edgar - Cowboy - Dodson - Okami
Amateur
Join Date: Jun 2012
Posts: 119
Michael Johnson should win this.

Join Date: May 2008
Posts: 11,383
Rooting for Jury to win this one.
You're not terribly important to me

Join Date: Jul 2010
Location: Sell me this pen
Posts: 15,507
going for MJ
---
Jim Norton
Nick Dipaolo
Dave Attell
Dave Chappelle
Bill Burr
Joey Diaz
Colin Quinn
Bob Kelly
Rich Vos
Patrice O'Neal
Louis CK
Currently Active Users Viewing This Thread: 1

(0 members and 1 guests)
Posting Rules

You may post new threads

You may post replies

You may not post attachments

You may not edit your posts

---

HTML code is Off

---