View Poll Results

: Your prediction

Alan Belcher
28
75.68%
Yushin Okami
9
24.32%
Draw
0
0%
Voters: 37. You may not vote on this poll
When Alan is on he is as good as anyone in the division.

I'm among him by a dominate decision or late stoppage. Belcher will pick okami apart all night.

Sent from my Samsung Galaxy S3
---
Think. It Ain't Illegal Yet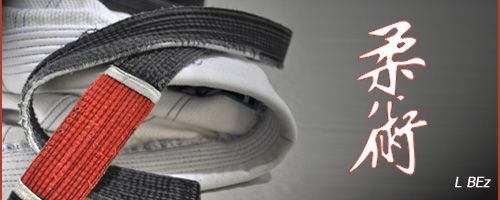 "Discipline Hurts Less Than Regret"
Belcher just seems to look better and better in his last few fights, I'm going for him to win via TKO in the 2nd round.
Hopefully Belcher sends Okami to oblivion once and for all.
My prediction is that Belcher will stop Okami within 2, most likely within 1. He will then be the guy who derails the Weidman hype train. Setting up the next two middleweight title fights for Anderson as Bisping (hoping to God he gets through Vitor) and Belcher.
Okami is going to try and turn this into a wrestling match as soon as Belchers connects with anything solid, Belcher will do some damage in the clinch but i think alan Belcher takes this fight 2nd round submission, most likely a RNC.
---
TEAM GROTTY 2013
Stefan Struve
Donald Cerrone
Glover Texiera
Cub Swanson
Kim Dong - Hyun.
Banned
Join Date: Aug 2010
Location: Idaho
Posts: 2,848
I like both of these guys but hope Belcher wins.
The Talent is one of the most improved fighters followed behind Overeem. For the latter, where 99% of the fighters move down he's one of the few who moved up.

Alex Caceres is one of em. I'll throw in Guida once he jumped to GJ's camp awhile back. Ross Pearson, Nate Diaz, are some others as well.
---
Marcus Aurelius: Tell me again, Maximus, why are we here?
Maximus: For the glory of the
Empire, sire.
Baked, not fried... the healthy choice.
Belcher via mounted TKO. Like Grotty said, Okami is going to panic and go to wrestling mode the second Belcher smacks him in the face with something decent. I bet Alan expects that and ends up in mount from there.
Quote:
When Alan is on he is as good as anyone in the division.
he won't have anything for Anderson. Just like everyone else.
---

Fedor, Mir, Lytle, Serra, Hendo, Chuck, Minowaman, Maynard, Forrest, Hunt
Pickett, Cerrone, Matt Brown, Bisping, Weidman, Barnett, Lawler


Bring the thunder, YUSHIN OKAMI!!!!
---
2013 VIP FFL Champion
THE DRAGON RIDES AGAIN - 12/20/14
Machida - Alves - Cruz - JDS - Weidman - Condit - Pettis - Edgar - Cowboy - Dodson - Okami
Currently Active Users Viewing This Thread: 1

(0 members and 1 guests)
Posting Rules

You may post new threads

You may post replies

You may not post attachments

You may not edit your posts

---

HTML code is Off

---