View Poll Results

: Your prediction

Junior dos Santos
51
79.69%
Cain Velasquez
13
20.31%
Draw
0
0%
Voters: 64. You may not vote on this poll
Banned
Join Date: Jun 2012
Location: Manchestoorrrrrrr
Posts: 1,469
---
Last edited by Budhisten; 12-30-2012 at

02:15 AM

.
I'm going to put a lot of money down when they meet. JDS will probably re-take it. I picked JDS first time, Cain second, and back to JDS again in 2014!
Also I REALLY want to see Cormier face the LHW title holder.
LL...waitin' for my 1 million credits.
Anybody jumping off the bandwagon of JDS aren't too bright. These two are #1 and #2. Every sport needs it. Both came in around the same time and destroyed the entire division. Overeem is the big question mark along with possibly Cormier now.
---
Marcus Aurelius: Tell me again, Maximus, why are we here?
Maximus: For the glory of the
Empire, sire.
Baked, not fried... the healthy choice.
Wonder if Cormier and Cain will fight when the time comes... Really hope Cormier tries to drop to LHW.
---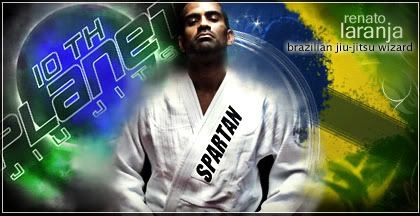 "You have a big word for a guy who don't have a gi right now." - Renato Laranja
Yeah yeah, i'm not buying this sh=T. JDS did nothing.

I bet Dana and Lorenzo filled JDS pockets big time to lose this fight and orchestrate a 3rd.
---
Lyoto Machida, former UFC LHW hamp
Future UFC MW Champ
Benavidez, Barao, Aldo, Nate, Nick, Lyoto, TBD, JDS
Forever hanging in Anderson Silva nuts
Banned
Join Date: Jun 2012
Location: Manchestoorrrrrrr
Posts: 1,469
Quote:
Originally Posted by
TheLyotoLegion
View Post
Junior has fought a murderer's row of Heavyweights and he has been near-flawless in slaying them.

Cain, Mir, Gonzaga, Nelson, Carwin, Struve, Werdum, and Cro Cop and none of them put him in danger, he's been on his back a total of 12 seconds during a four year UFC tenure.

The first time, a unhealthy Junior beat an unhealthy Cain, this time they should both be healthy but the result will be the same.
Very interesting fight, it's going to take me a while to get all the details figured out but one thing I noticed was Cain committing to the takedown early & often to make JDS think about it and drop his hands to defend it. I think this helped him setup the big punch in the 1st round. The takedown threat also forced JDS to keep moving and change his stance a bit so he couldn't plant and unload power punches. Cain also did a great job of crowding JDS and forcing him to the cage, once again this screws up the stance and takes away the power punches since you can't throw with any power when your feet are level or out of position. And against the fence, he did a great of clinching and dirty boxing the crap out of JDS.

The other thing was JDS didn't show enough urgency in getting himself off the cage. There were a few times when Cain gave him a bit of space after breaking from the clinch, JDS needed to circle out right the **** now but he hesitated & hung around outside the black line and got backed right back into the cage by Cain. Then there was the circling out right into Cain's power side which got him tagged in the 3rd round, that was a Bisping move right there.

Great fight, Cain made all the adjustments he needed to control the fight and take the win. He used his cardio, pressure, and ring control to put the fight where he had the most advantages. JDS did a great job of defending the takedown early on and late in the fight, and when he did go down he usually didn't stay down for long.

It's going to be very interesting to see what JDS learns from this loss and what kind of adjustments he makes to his technique in the future.
Quote:
Dumbest comment I've read on the internet, no offense.



******* right.
Two things - 1: Don't double post, feel free to use our excellent "Edit" button below each and every one of your posts.
2: Ending an insult with "No offense" doesn't make it any less of an insult, so I ask you, please cut the crap or you will recieve an infraction next time. Thank you.
---
Quote:
Yeah yeah, i'm not buying this sh=T. JDS did nothing.

I bet Dana and Lorenzo filled JDS pockets big time to lose this fight and orchestrate a 3rd.
If JDS was taking a dive he would have taken it right away not waited till he looked like his parents screwed in a vat of toxic waste and then raised him out of a nuclear plant.
---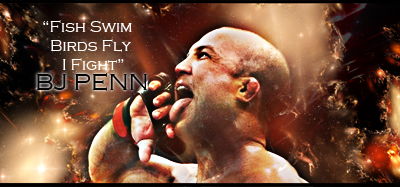 "If you get hit and it hurts hit him back you not knocked out yet."-Joe Doerksen
The Toxic Terrors (FFL)
Demetrious Johnson*Eduardo Dantas*Emanuel Newton*Will Brooks*Michael Page
thread seems like it needs some of this.
Don't worry. Be happy.
---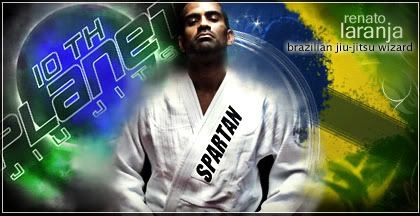 "You have a big word for a guy who don't have a gi right now." - Renato Laranja
Currently Active Users Viewing This Thread: 1

(0 members and 1 guests)
Posting Rules

You may post new threads

You may post replies

You may not post attachments

You may not edit your posts

---

HTML code is Off

---