View Poll Results

: Your prediction

Junior dos Santos
51
79.69%
Cain Velasquez
13
20.31%
Draw
0
0%
Voters: 64. You may not vote on this poll
As stated numerous times I had JDS from years ago to win the title. But something tells me that we'll see a trilogy with these two. Every sport needs a #1 and #2. I believe this is it.

JDS has a much higher chanct to end it within the first which means Cain needs to be sharp and look for the take down at all times. Hesitating will mean certain doom.

Cain simply needs to do what he always does. Come in with pressure and watch for that left hook and uppercut. Heck I'd go with an ankle pick to keep JDS off balance. Cain needs to make this dirty, clinch, and push a relentless pace GSP style.

If Cain makes it into the 3rd then it's his fight to win. JDS is ultra dangerous for the first two rounds. He will tire out eventually.

Ironically I'm not a fan of Cain. I just call it how I see it.
---
Marcus Aurelius: Tell me again, Maximus, why are we here?
Maximus: For the glory of the
Empire, sire.
Baked, not fried... the healthy choice.
Quote:
He didn't want to fight on the feet last time, no one does. Cain, like everyone else, was FORCED to stand. The length of the fight is irrelevant, supposed injuries are irrelevant, Cain tried a takedown and did not get it.

The mental mountain Cain has to climb when he meets Cigano again will be HUGE, 10 seconds later he'll be eating jabs again. Massive underdog IMO.
That was a pretty half hearted td attempt In the first fight an Cain is capable of a lot better than that.
Sent from my iPhone using VS Free
---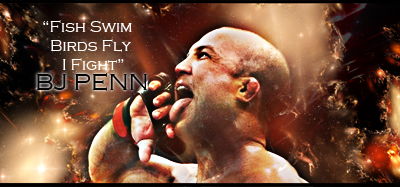 "If you get hit and it hurts hit him back you not knocked out yet."-Joe Doerksen
The Toxic Terrors (FFL)
Demetrious Johnson*Eduardo Dantas*Emanuel Newton*Will Brooks*Michael Page
Quote:
That was a pretty half hearted td attempt In the first fight an Cain is capable of a lot better than that.


Sent from my iPhone using VS Free
No, it looked half hearted because of JDS' movement. Anyone else would have still been in front of Cain waiting for a body lock, JDS shook off the single and was out if harm's way before Cain had turned around.
---
This will be nothing like the first fight. JDS will get dumped on his ass and pounded out. Cain is the baddest man on the planet
---
I think Cain turns it into a fight this time around but ultimately loses again.

JDS TKO rd 3.
I'm conflicted. I really like both guys, and it could potentially go either way. I guess I want to see Junior win just because it'd be cool to have a dominant champ for the heavyweight division. That belt gets passed around a lot, and it'd be cool to see someone actually hang onto it for a while.
---
Give More.
Give everything.
Give blood.
This fight will be a little different. I think Cain will get an agressive takedown this time around, he'll most likely hold Junior down for more time than he's been held down in his entire UFC career, which will take what, 20 seconds? But after he gets up Cain will be demoralized and will ultimately get KO'ed again, I think it will happen inside 2 1/2 rounds. We won't see the "championship" rounds here.

My question is, what's Cain going to do with 2 losses to the current champ? HW purgatory is going to be a tough place to play, he'll have to become an Overeem fan.

Plain and simple, I have never been more sure of a victory.
Join Date: Oct 2009
Location: UK... Where the sun never shines.
Posts: 11,553
Put your money where your mouth is folks, join the forum GP in my sig.


Easy Credits if you have the skillz.
Currently Active Users Viewing This Thread: 1

(0 members and 1 guests)
Posting Rules

You may post new threads

You may post replies

You may not post attachments

You may not edit your posts

---

HTML code is Off

---