Dan Henderson's Camp Has Issues with Ronda Rousey Headlining UFC 157
---
Quote:
Dan Henderson's striking coach, Gus Pugliese, made it abundantly clear that he doesn't like his fighter playing second fiddle to the UFC 157 headliner, Ronda Rousey.
The Team Quest coach took to Facebook yesterday and aired his grievances about the first UFC women's champ headlining a card over someone with a resume that he said is second to none.
Here is the post in its entirety:
The light heavyweight match-up between Henderson and Machida will be the February Pay-Per-View's co-main event. Both fighters have headlined numerous Pay-Per-Views in the past, while Rousey's largest audience was that of the premium cable channel, Showtime. UFC 157 will be Rousey's UFC debut, and the first time the company features women inside the octagon.
UFC president Dana White has defended Rousey headlining the card, saying "she's the real deal" on multiple occasions. She'll get the opportunity to prove that on Feb. 23 at Anaheim, Calif.'s Honda Center.
Requests for further comment from Pugliese were not answered at the time of this publication.
(UPDATE, 11:21 a.m. PT)
Pugliese responded to GRACIEMAG.com and added that he's a firm believer in working your way up to earn what you get.
"Where I come from, there's a pecking order for anything in life," he said. "I believe in paying dues. In this particular case, 'Hendo' and Machida paid their dues a long time ago. For someone new to come in and have a free ride just seems unfair to them and the whole sport they helped build."
I agree. Though I think they should be more disappointed that Carmouche is headlining the card. I mean as far as I know there are what, 3 women fighters signed to the UFC currently? Rousey, Carmouche, and Tate?
http://www.graciemag.com/2012/12/dan...ining-ufc-157/
---
Ken-Flo. Like a boss!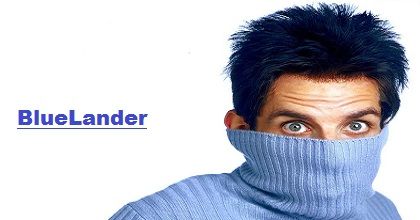 Amateur
Join Date: May 2010
Posts: 115
Its the first ever women's fight + for the championship. Not sure why he's putting so much emphasis on being the main event.
Why was there not such an outrage when Aldo was given the belt? I know he didn't headline right away but still, same thing with Cruz who actually main evented in his first UFC fight, he beat Jorgensen in the WEC and never had to fight in the UFC to win the UFC belt.

The Champs have always headlined when I see people complaining about this being three rounds I just think Dan's people and even some Machida fans who have complained are worried that this is gonna be some close fight and their guy might get wronged by a decision, me on the other hand I ain't even worried, I have all the faith in the world Machida lights him up and wins convincingly.

Dan's got a right hand from hell, I'd suggest he use it before he gasses other wise he'll just make Lyoto's job that much easier.
---
2013 VIP FFL Champion
THE DRAGON RIDES AGAIN - 12/20/14
Machida - Alves - Cruz - JDS - Weidman - Condit - Pettis - Edgar - Cowboy - Dodson - Okami
Yeah, the main and only real problem I have with this is that it won't be 5 rounds. Like, come on, you have these 2 legends in there and you won't let them have a chance to have a legendary fight because you want to whore out Rousey who hasn't even fought a single fight in the UFC and is basically been given a jobber for her first match.

I used to bemoan those who compared the UFC to the WWE....
I never thought about this. This reminds me of openers for concerts. In this case I actually agree that Hendo and Machida should be the main while Ronda could be the co-main event. That's still a huge jump. If it were Cyborg vs Ronda that may be worthy of a headliner.

The UFC is really pushing for Ronda and MMA in general. They'd better make the best of it. But if she finishes within a minute again I'm not sure it's going to help other than her own career.

Maybe this is a bit of payback from the cancelled fight.
---
Marcus Aurelius: Tell me again, Maximus, why are we here?
Maximus: For the glory of the
Empire, sire.
Baked, not fried... the healthy choice.
Champions mainevent cards unless they are before another champion. So this guy should stfu.
You're not terribly important to me

Join Date: Jul 2010
Location: Sell me this pen
Posts: 15,480
Quote:
Champions mainevent cards unless they are before another champion. So this guy should stfu.
And there it is, as much as I dislike hendos fight being 2nd fiddle to a joke fight and a waste of a belt and main event you dont put a champion lowering than main event unless theres another champ on the same card who's in a bigger weight class
---
Jim Norton
Nick Dipaolo
Dave Attell
Dave Chappelle
Bill Burr
Joey Diaz
Colin Quinn
Bob Kelly
Rich Vos
Patrice O'Neal
Louis CK
As you guys mentioned - Championship fights headline, simple as that
---
Join Date: Oct 2009
Location: UK... Where the sun never shines.
Posts: 11,553
Quote:
Champions mainevent cards unless they are before another champion. So this guy should stfu.
Yeah, pretty much this!
Ronda and Liz more than paid their dues. They deserve to be the main event for once (and hopefully many more times in the future).
---
Rookie Hammer Squad 2015
Frankie Edgar - Dominick Cruz - Jorge Masvidal - Cat Zingano - Holly Holm
Currently Active Users Viewing This Thread: 1

(0 members and 1 guests)
Posting Rules

You may post new threads

You may post replies

You may not post attachments

You may not edit your posts

---

HTML code is Off

---